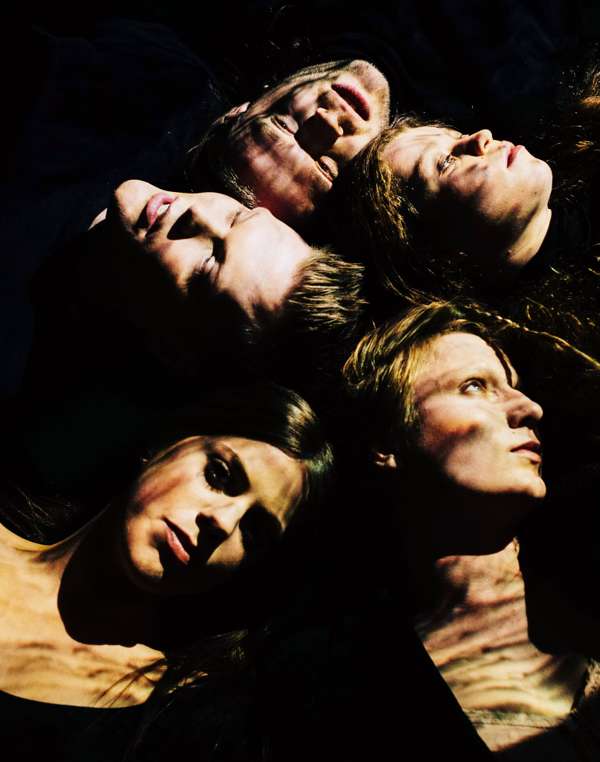 No Need To Shout Presents....
MAMMÚT - Live +
Broan - Live
The Louisiana £8 + Booking Fee
MAMMÚT Mammút are melodic and catchy and beautiful and addictive. They are also darker and heavier than you think they are—maybe they tricked you? This is true though: Mammút craft distorted and beautiful lullabies while maintaining a solid grasp on melody and an eternally independent spirit.
Icelandic Music Awards 2014: Best album of the year Best song of the year Best album cover of the year
BROEN Broan are a young young up'n'coming five-piece band from Norway. The band havealready been championed by the likes of The Guardian, Consequence of Sound, BBC Radio6 Music's Lauren Laverne, and Bella Union's Simon Raymonde, who recently welcomedthem to his label. Combining elements of R'n'B, rap, jazz, improvisation, psychedelia, dub and electronica, Broen ignore the usual genre conventions to create their own unique sound. They have built up a reputation of being one of Norway's finest live bands, presenting something completely out of the ordinary. Their flowery colourfulcostumes and signature dance moves are rivalled only by their own live prowess and musicianship. They cannot be described by drawing lines to similar acts, but simply by drawing a line towards them.In addition to playing Latitude this summer, they are also playing at Norways Oya-festival in August, among others.