Death Or Glory Promotions presents:
Grade 2
Buy Tickets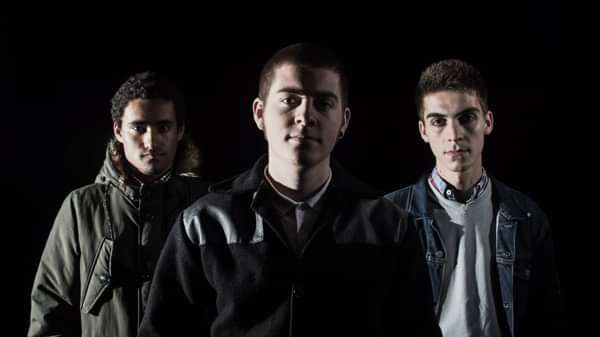 Death or Glory presents- https://www.facebook.com/DeathorGloryPromotions/
A great double header with Grade 2 and Criminal Mind.
Grade 2- https://www.facebook.com/grade2iow/ https://grade2official.co.uk/
Grade 2 is a streetpunk band from Ryde on the Isle of Wight, they have a classic punk sound, which leans towards an Oi! style.. The band was formed in May 2013, initially playing covers by The Stranglers and The Jam, as well as Oi! music by Booze and Glory and Lion's Law. They began to write original songs and performed regularly in local pubs and clubs, and gained exposure by successfully supporting established bands.
In November 2013 the band was signed to German record label Contra Records.
Since 2013 the band have played regularly across Europe with performances in countries including Germany, Switzerland, Spain, France, the Netherlands, Belgium, Norway, Sweden, Greece, Italy, Ireland, the Czech Republic, Austria, Slovakia, the UK and the Isle of Man.
+
Criminal Mind- https://www.facebook.com/CRIMINALMINDPUNK/ https://criminalmindpunk.bandcamp.com/
Criminal Mind formed in September 2008 in the middle-of-nowhere-Bristol (UK). Inspired by The Ruts & Black Flag, Criminal Mind will play play until death, which could be any time now.
Criminal Mind have released 2 albums and are proud to have shared the stage with many acts such as The Ruts, The Exploited, GBH, Discharge, The Buzzcocks, UK Subs, Sham 69, H20, Cockney Rejects, Street Dogs, Subhumans,
The Louisiana- https://www.thelouisiana.net/
16+ Doors 7.30pm
Tickets £6 adv-
The Rock Shop, St Nicks Market (No Booking Fee) https://www.facebook.com/therockshop
Bristol Ticket Shop- http://www.bristolticketshop.co.uk/
Seetickets- http://www.seetickets.com/event/grade-2-criminal-mind/the-louisiana/1185607