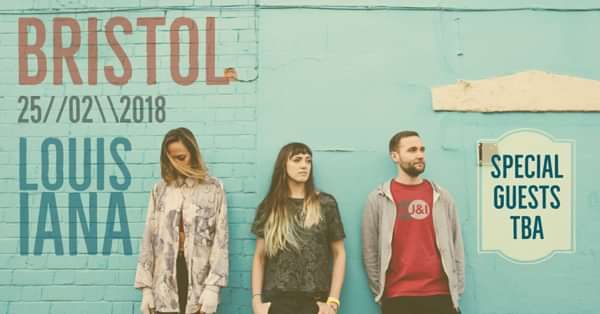 "So stoked to be returning to one of our favourite hometown venues where we'll be playing a set of brand new, unheard, unrecorded material (because we bloody love you Bristol). Love from Tina, Jim & Anya"
// Sœur // Breaking hard-rock down to its simplest, most fundamental form, Sœur are a brutal, soulful assault on the senses. With vocal lines that tangle & intertwine, riffs so substantial they've got their own post code, and a beat that ties everything down with industrial power, this is a sound of colossal proportions.
// LEECHES // Formed in the depths of Dorset, bringing infectious pop hooks to fuzzy alt-rock and mixing moments of tender reflection with psyche-riffs.
// CLT DRP // New electro-punk trio from Brighton, evidently knowing what they want to sound like, how to get it and revelling in the pleasure of not knowing where it is going to take them from there.