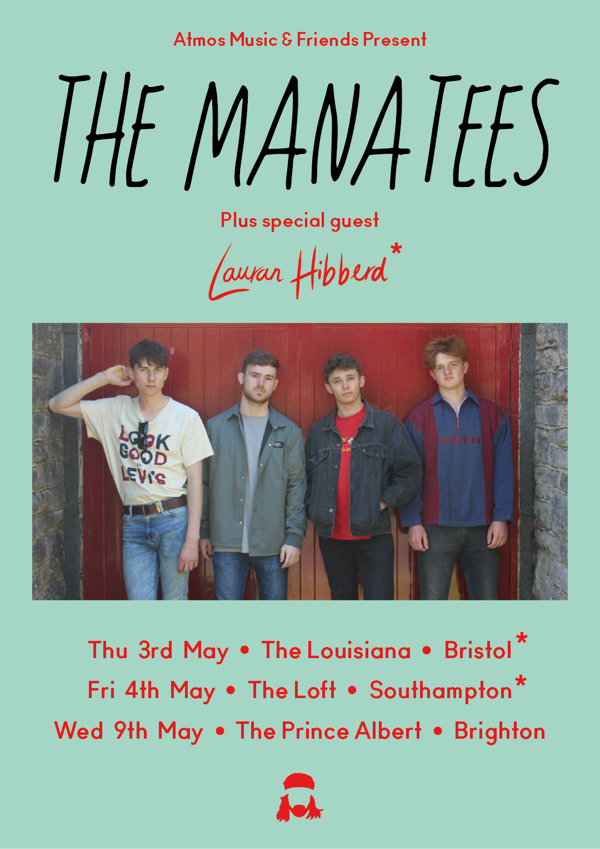 The Manatees are an indie-pop band from Southampton. Over 250k streams on Spotify.
Main support for the Bristol and Southampton dates comes from fuzzed-up indie-pop artist Lauran Hibberd from the Isle of Wight. Lauran has had airplay on Radio 1 and Radio 6, as well as single premiere on CLASH. Facebook: https://www.facebook.com/lauran.hibberd/
Line Up
Lonestar Noir: Dark Mischievous Americana Thee Manatees bring a dynamic air of garage and scuzzy impudence, their cleverly crafted tunes leave you feeling unsettled … and slightly lubricious. The vocals and pared back musicianship bring smoky intrigue reminiscent of Hollywood's darker edged cinema. Think Noir, Lynch, Tarantino.
View Profile