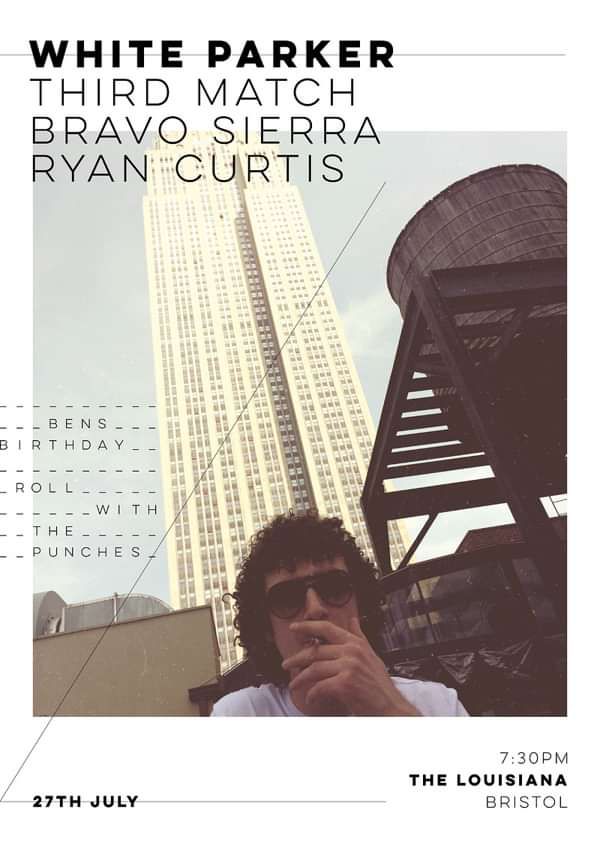 Mr. Cooling survived another year so here's a load of mates playing some live music to celebrate!
White Parker
Hard riffing Rock 'n' Roll power trio!
Third Match
Grungy Alternative Rock four piece. It's their last show for a long time so not one to be missed!
Bravo Sierra
After a long time out the lads are back with a whole new set of tunes from a wide range of genres from indie, to reggae to rock 'n' roll!
Ry Curtis
Last time Ry graced the stage was with us just under 2 years ago. He doesn't want to play but Ben's made him.
19:30
£4/£6 otd
Line Up
White Parker is a raw Rock and Roll band from Bristol formed by lead vocalist and guitarist Ben Cooling who enlisted Kit Lavis on bass and Alex Elvin on drums to blow out a few cobwebs and bring passion, power and honesty back into music.
View Profile