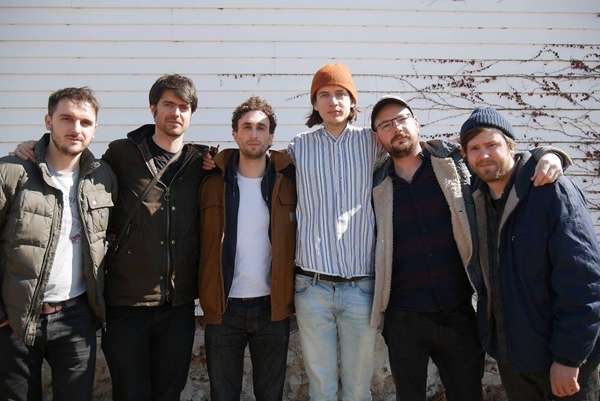 % 20TH SEPTEMBER % yndi halda Staghorn LTO
yndi halda formed in South-East Kent, UK as schoolmates, and released their debut record Enjoy Eternal Bliss in 2007 through Big Scary Monsters (UK & Europe), Burnt Toast Vinyl (USA) and XTAL Records (Japan).
After a long writing and recording period, 2016 saw the long-awaited release of latest full-length Under Summer. The album - at once subtle and joyous, hitting huge emotional peaks around moments of serene gentleness and heartbreaking sadness - was received as the right follow-up to Enjoy Eternal Bliss. A musical development from the band's debut LP, the new album evidences a progression in songwriting, delivery and expression. It exhibits new scope and wider interests, full of closely-crafted arrangement, multi-part vocal harmonies and new compositional focuses.
Shortly after Under Summer, yndi halda released a companion piece titled A Sun-Coloured Shaker, made up of material thematically linked to the album.
£8.00 adv. from https://www.seetickets.com/event/yndi-halda/the-louisiana/1221205
The Louisiana Wapping Rd, Bathurst Terrace Bristol, BS1 6UA