Imagine That presents:
Bravo Sierra
+ Mitch Sanders + Megs Emrys Band
Buy Tickets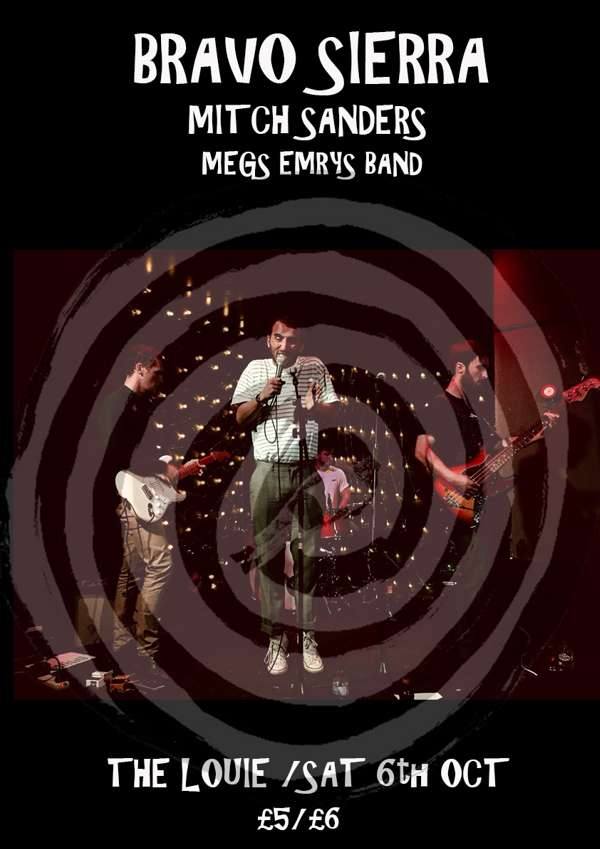 Imagine That presents...
** Bravo Sierra **
Brizzle Bop.
Mitch Sanders is a passionate singer/songwriter taking influences from across Rock & Roll, Blues, Soul, Folk, Indie, he's put together a cracking band and the sound is huge!
https://www.youtube.com/watch?v=gdAFMbx7a3E
Soaring Folk/Rock/Blues
Blues and latin rhythms, tender touches and mountainous guitar solos. After the successful release of their debut EP "Solar Motorbike", the band made it onto official line-ups for festivals like Glastonbury and Shambala last year and are now touring their second release.
"Imagine if Kate Bush and Jeff Buckley were farming Goat and Lamb on a hillside in Peru" The Nod, Passion Radio Bristol
Line Up
Bravo Sierra
Mitch Sanders
Megs Emrys Band