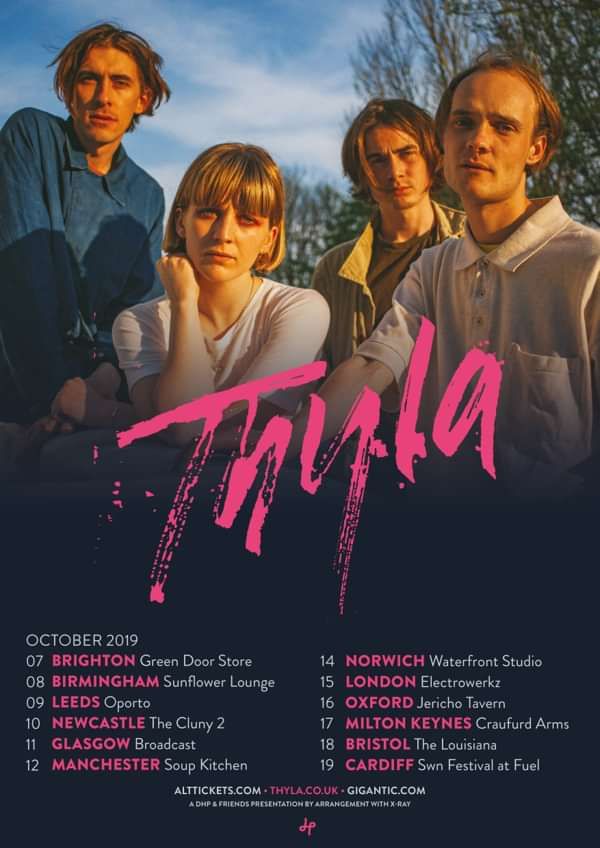 Line Up
Brighton quartet THYLA prove adept at creating glistening dream pop that rushes forward with rhythms owing their propulsion and muscularity to post-punk.
"Considering Thyla is a new band without a full-length release to their name yet, these are the sort of songs that come out of nowhere and hit you upside the head: They are gigantic, assured, and memorable, partially thanks to their instrumentation skill-fully toeing the line between melancholy and endorphin rush and partially thanks to the soaring vocals of frontwoman Millie Duthie" Stereogum.
Thyla are supported by PRS Foundation.
View Profile