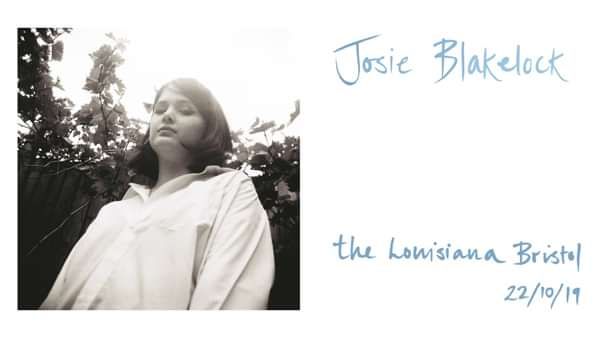 Josie has been writing songs since she first picked up a guitar aged 12. Her work is as intense as it is lyrical; as vulnerable as it is dark. Her brand of gothic-folk is both a homage to the grunge scene of the 90s and a nostalgic nod to the age of the singer-songwriter; a poetic lament for times past.
Since establishing herself as a member of Bristol's thriving music scene she has played at venues such as The Fleece, The Old England, and Thekla, and has supported renowned local and international acts such as Willie J. Healey, Public Access T.V, Gabriel Bruce, and Leah Senior. With radioplay and exclusive performances for BBC Introducing In the West, she is set to be a force.
This is the her first debut headline show at the Louisiana with a full band, and anticipates the release of her first album, which is out next year.
Tickets to be released online soon.
Photo credit: @themarianasabio
With support from Mould and Anna Colette and The Average Men.