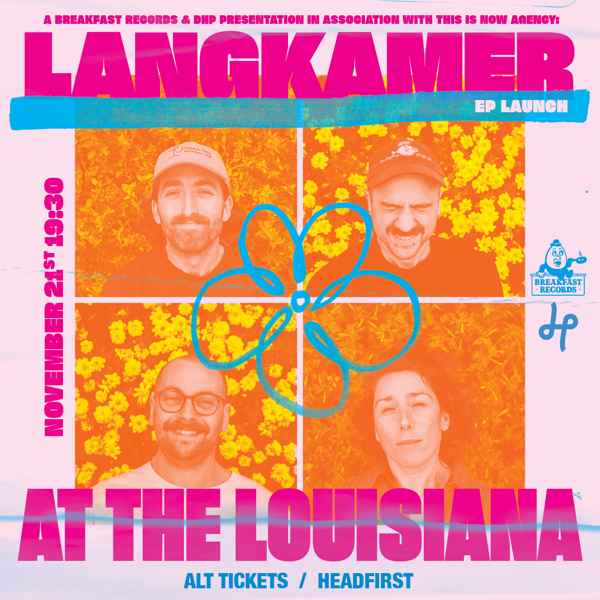 DHP Family proudly presents Langkamer live at The Louisiana Thursday 21 November
Having stormed through the summer like a peccary on heat, Langkamer have reassembled for the release of their spectacular sophomore E.P. 'Getting The Band Back Together'. Packing a bigger bite than an irate rattlesnake, and with more hot licks than a dirty Dallas dive bar, the band's second release sees them soaring up into bold new territory.
In the wake of this sizzling steamroller, they rip through this here town of Bristol, England on November 21st, kicking off their tour with a headline show at The Louisiana. Very special guests still to be announced, so keep your eyes on the horizon.
Advance tickets £7, available from Headfirst, Alt Tickets, Bristol Ticket Shop, See Tickets, Ticketweb and Gigantic.