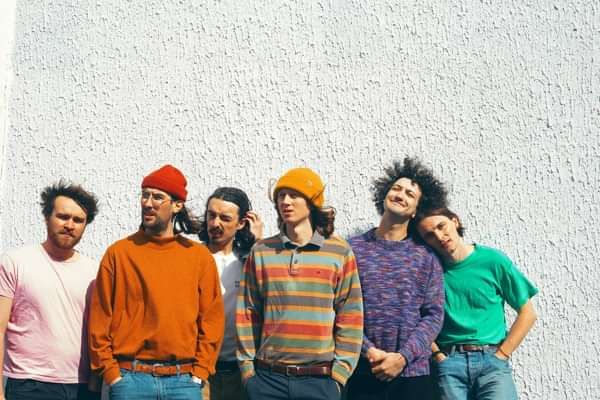 We're back!! With three stages of forward thinking alternative music from some of the best performing artists in the city.
"The screwball odyssey sees the mysterious group meddle with the script, welding psych freakouts to slick R&B/pop vocals and veering wildly between lush '60s froth and Warp-esque experiments. It's a blitzkrieg of fun and impish U-turns that leaves you restless for more." The Line of Best Fit
That description is one of our favourites of emerging Bristol talent Cousin Kula and sums them up perfectly. Their live show is a spectacle to behold and not one to miss.
Hot on the tails of their UK tour, including a sold out Bristol show, and celebrating the release of their double EP OODLES / STROODLES making its way onto vinyl, this is set to be a show to remember.
Independent Venue Week is all about celebrating the venues around the country who make a real difference at grass-roots level and each year Chiverin has put on some of the finest artists in the city at the top of their game in this mini festival which takes place over three stages at The Louisiana. Previous performances from Elder Island, Bad Sounds and Fenne Lily all signalled big things to come.
This year is no different, with a melange of talent yet to be announced.
Line Up
"Their latest cut, 'Working For It', is a swirling beast" DIY
"A blitzkrieg of fun and impish U-turns that leaves you restless for more." The Line Of Best Fit
"Sometimes you can tell from the first listen that there's a spark behind a band. Cousin Kula provide something dreamy and leftfield…" NME
Psych-pop newcomers Cousin Kula have a deft, refreshing sound, matching lysergic colours to wisps of fragrant melody. CLASH
"It's worth playing on loop." Fresh On The Net
View Profile