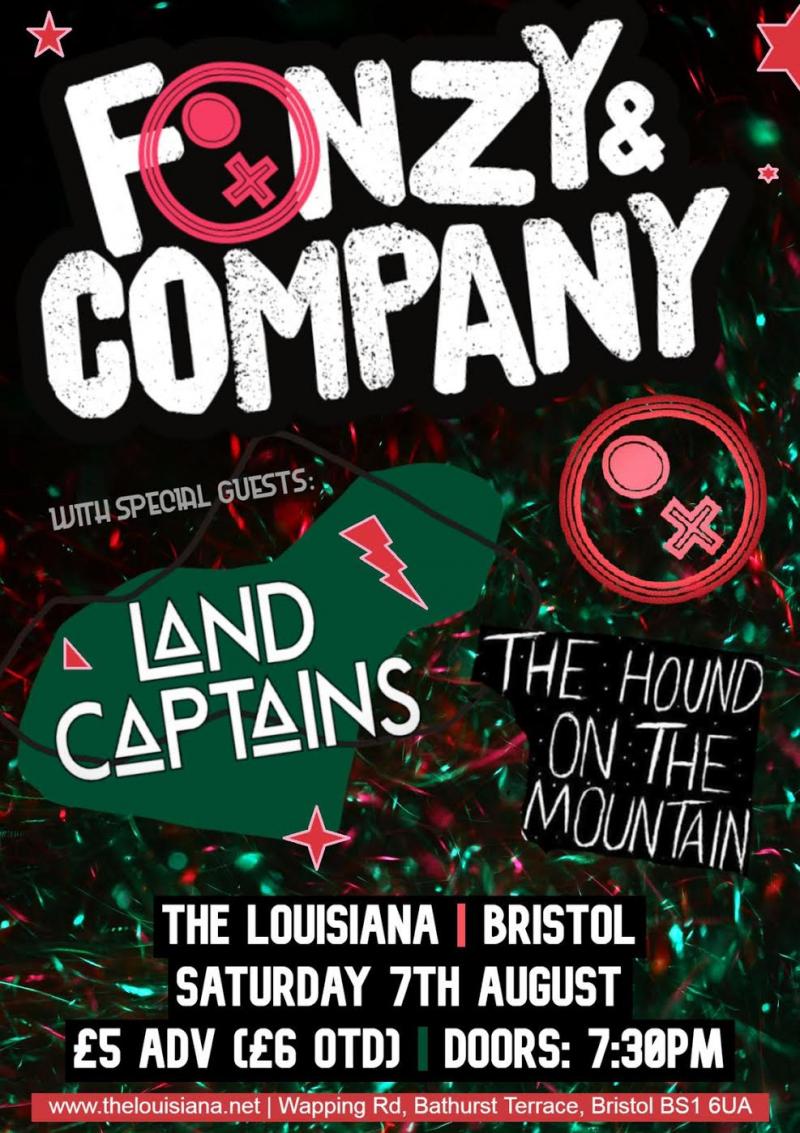 Fonzy & Company With Support
The Louisiana, Bristol, GB
Saturday, 7 August, 2021
7:30pm
£5Adv
16 plus, under 18 must be accompanied by a responsible adult.
Get Tickets
The Louisiana presents: Fonzy & Company With Support @ The Louisiana Bristol
Fonzy & Company are an Alternative Rock/ Indie/ Americana/ Pop Punk…
Ok there isn't much this lot don't play. The band claim a new move in the subcategories of Rock, Believing that no band should be limited to their capabilities and tastes in genres. 
Based in Bristol UK- The groups origins hail from London, Wales, Scotland, Yeovil, and New Zealand. Having come from a background of professional touring bands, overall, the musical background and experience these guys share is admirable. The act has a distinguished sound- a unique approach yet a refreshingly nostalgic journey of music's past, present and possibly future.
Show starts at 7:30pm.
Line Up
Fonzy & Company With Support