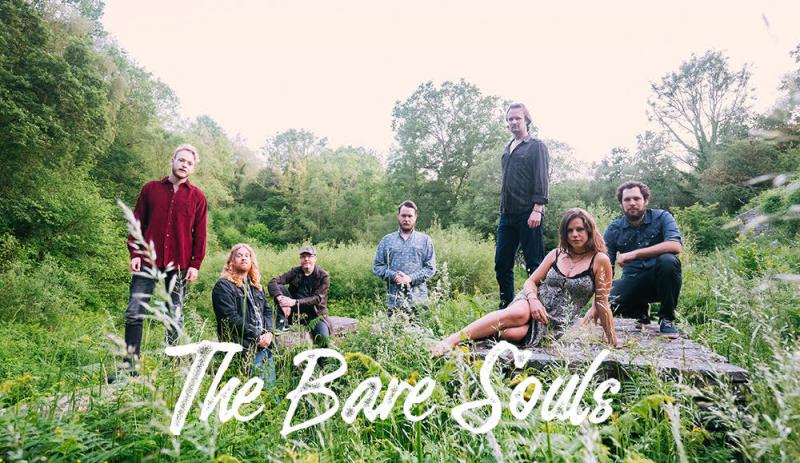 The Bare Souls + Supports -Rescheduled Date
The Louisiana, Bristol, GB
Friday, 3 September, 2021
7:30pm
£10 Adv
16 plus, under 18 must be accompanied by a responsible adult.
Get Tickets
The Louisiana presents: The Bare Souls + Supports -Rescheduled Date @ The Louisiana Bristol
From sleazy blues, to sultry soul, to good old fashioned rock n roll, with a heavy dose of funk thrown in to keep you moving, The Bare Souls are breathing fresh life into classic genres.
Florence Pardoe leads the group with a rich and powerful voice, reminiscent of the 70&80's soul greats, and writes lyrical, soul-baring and often painfully relatable songs, exploring passion,fear and joy. She is joined by some of the finest musical talent her hometown of Bristol has to offer. Thefull 7-piece outfit brings the songs to life on stage with an energetic and passionate performance. A live show not to be missed.
Supports - 
Mac Saracen
This new Bristol bass outfit draw from their own individual influences and performing experiences to create a mix of Blues, Soul and Jazz.
Paul John Bailey
a solo guitar virtuoso and singer/songwriter who hails from the far off land of Brizzol city. He was organically homegrown in the busking scene of the city streets, playing a mix of various folk styles. Paul simultaneously plays percussion, bass and melodies on a single guitar - going slappity bang on the guitar body and all tappity tap tap on the strings.
Show starts at 7:30pm.
Line Up
The Bare Souls + Supports -Rescheduled Date