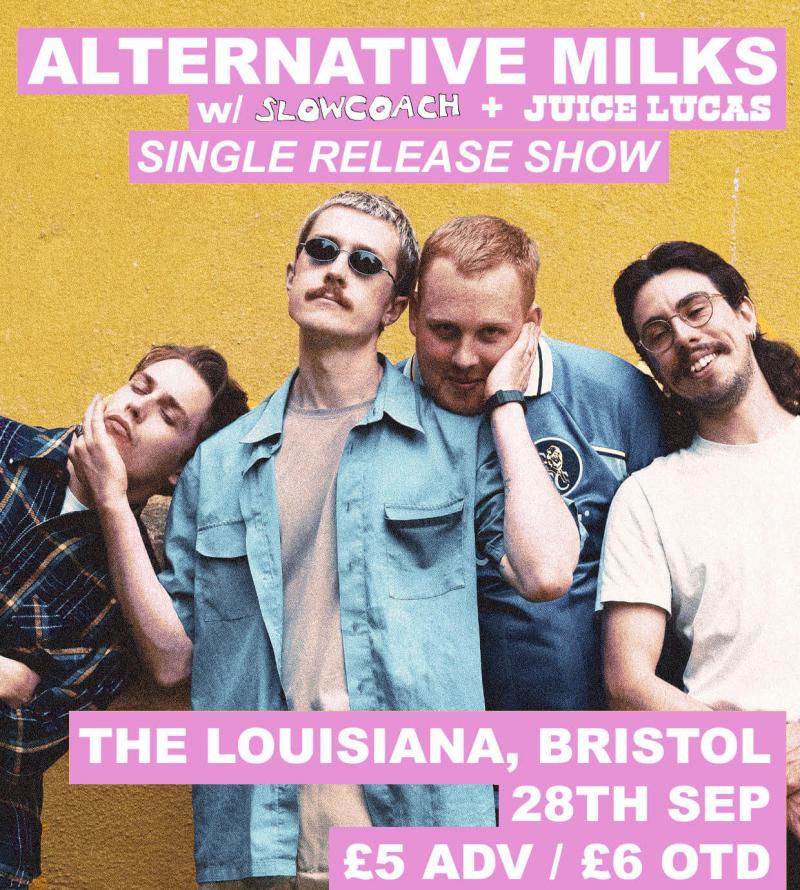 Alternative Milks + Special Guests
The Louisiana, Bristol, GB
Tuesday, 28 September, 2021
7:30pm
£5Adv
16 plus, under 18 must be accompanied by a responsible adult.
Get Tickets
The Louisiana presents:: Alternative Milks + Special Guests @ The Louisiana Bristol
Bristol-based alt-rock-quartet alternative milks are about to make your non-dairy dreams come true. Imagine you're having an existential crisis and you're kind of enjoying it. You cry, you dance, you're angry but dammit you're okay with it.
From what started as half-decent bedroom demos from frontman Mike Jordan, the sound has now developed and grown into what it is today, still maintaining the same lo-fi quality. Jangly ratty guitar, melancholic lyrics and a beat that just won't quit; they're sure to satisfy your sonic receivers.
Sound best when wearing socks and sandals.
+Special guests TBA
Show starts at 7:30pm.
Line Up
Alternative Milks + Special Guests