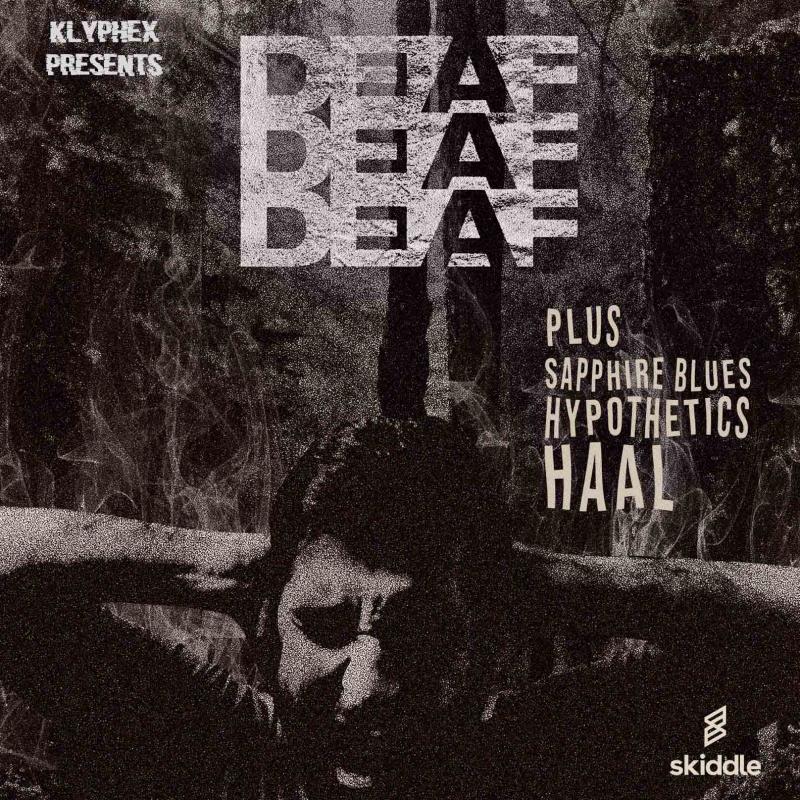 DEAFDEAFDEAF + Special Guests
The Louisiana, Bristol, GB
Monday, 13 September, 2021
7:30pm
£8 Adv
16 plus, under 18 must be accompanied by a responsible adult.
Get Tickets
klyphex presents : DEAFDEAFDEAF + Special Guests @ The Louisiana Bristol
Klyphex Presents: DEAFDEAFDEAF w/ SAPPHIRE BLUES, HYPOTHETICS & HAAL
Expect an intimate night featuring some of the best upcoming sounds from Bristol and further afield!
DEAFDEAFDEAF
'A mile away from the average indie b*llocks and a marker for the Next Next Wave. DEAFDEAFDEAF cement their place in the rich vaults of Manc music with their own twist of subnormal soundscapes.' - Louder Than War.
SAPPHIRE BLUES

"If ever there was a band to reflect the mood of this cataclysmic year, Sapphire Blues are on the money." - Hard of Hearing Music
HYPOTHETICS

Raw, catchy and persistently innovative, Hypothetics initial offerings speak to a riotous youth, stifled by the burden of adulthood.
HAAL

Forming together through the ever growing Bristol DIY scene, they blend elements of post-rock, math-rock and industrial to create music that sits somewhere in between.
Show starts at 7:30pm.
Line Up
DEAFDEAFDEAF + Special Guests