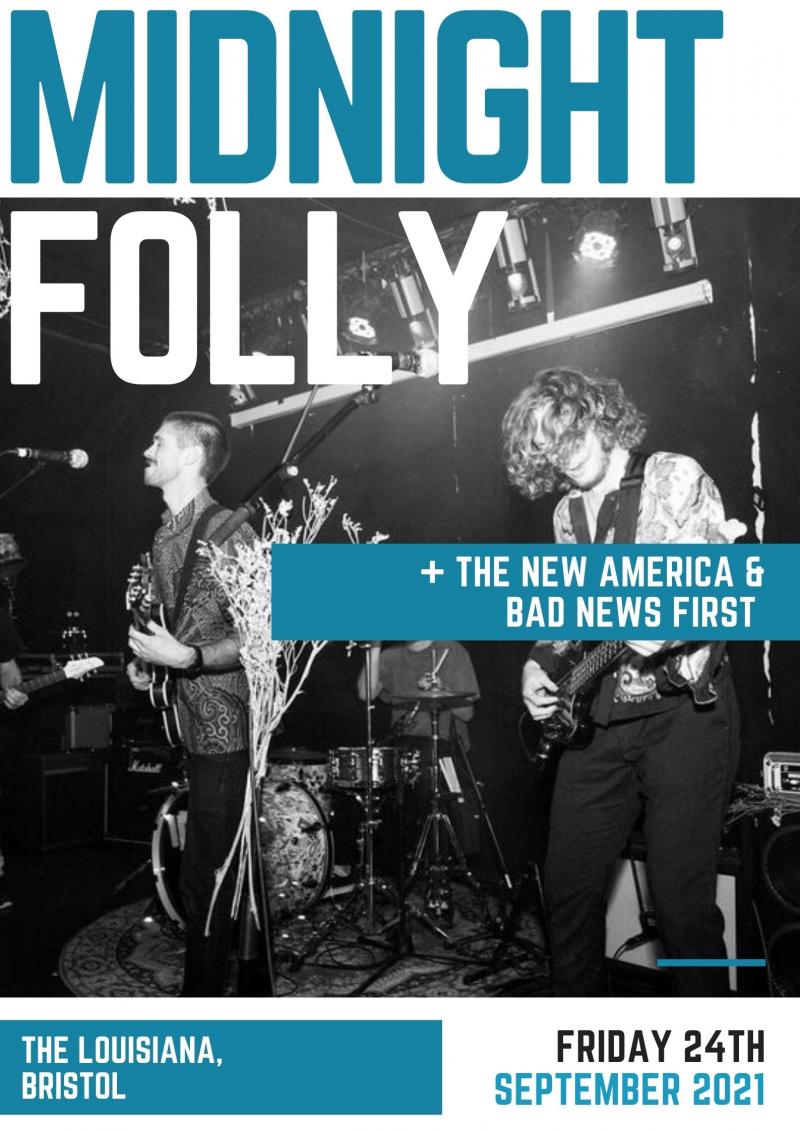 Midnight Folly+The New America+Bad News First
The Louisiana, Bristol, GB
Friday, 24 September, 2021
7:30pm
£5Adv
16 plus, under 18 must be accompanied by a responsible adult.
Get Tickets
The Louisiana presents: Midnight Folly+The New America+Bad News First @ The Louisiana Bristol
3 Local bands come To The Louisiana for a local display of Rock/ Indie rock, post punk madness! 
Midnight Folly -  Coming to The Louisiana for their debut Headline show. For fans of Kaiser chiefs/ Led Zeppelin
The New America - Force feed a glitchy algorithm Gang of Four, Interpol, Football FC, and Fela Kuti records. Replace the frontman with a deranged cockney. Add funk dust and you have created The New America. Bristol's premier blender-core garage rock band is just as lovable as they are sweaty. And believe you me, they are sweaty. Bands like Dead Naked Hippies, Web, and Football FC performed with CAUTION: WET FLOOR signs lining the stage after TNA's opening sets for them.
Bad News First - Bristol/South West based post punk band, debut EP released 14.02.21
Show starts at 7:30pm.
Line Up
Midnight Folly+The New America+Bad News First