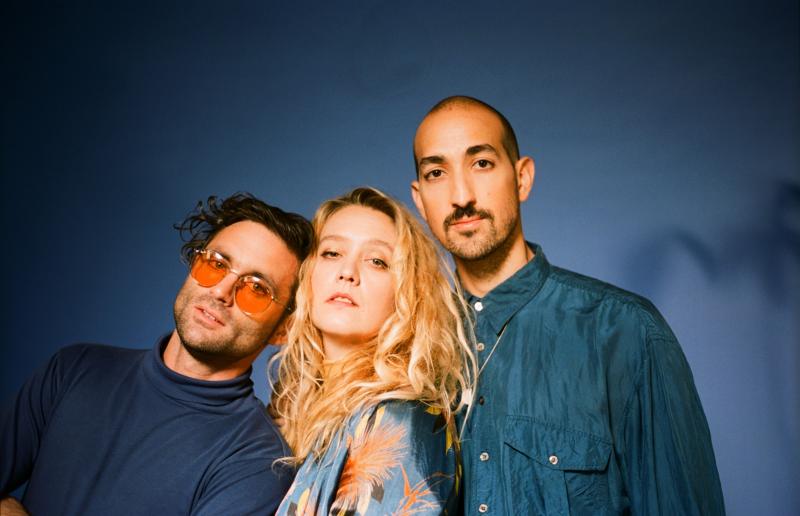 All We Are
The Louisiana, Bristol, GB
Tuesday, 19 October, 2021
7:30pm
£10 Adv
Entry Requirements: 16+ (under 18s must be accompanied by an adult).
Get Tickets
Live Nation presents: All We Are @ The Louisiana Bristol
Since releasing their Dan Carey produced (Kate Tempest, MIA, Hot Chip) debut album on Domino/Double Six in February 2015, All We Are have been lighting up festivals all over the UK, Ireland and mainland Europe with their psych driven atmospheric shows and groove based anthems.
As their debut proved, the Liverpool 3 piece – Richard O'Flynn (drums), Guro Gikling (Bass) and Luis Santos (Guitar) – embraced everything groove based and psychedelic about music, from soul, hip hop to pop music crafting an intoxicating album full of warmth, emotionally astute lyrics and irresistible rhythms.
With their second album in the making and drawing influences from post-punk, early 80s/90s electronic music and more, including recent personal observations and experiences, expect a darker, yet brighter, punchier and evermore urgent All We Are filling the void.
"We wanted to make music that reflected the changes that were happening around us", says Richard. "These are hard times for everyone, Liverpool is no stranger to that," says Guro. "...and musicians are a reflection of the places they draw their influences from," says Luis.
The atmosphere remains, the energy and life that All We Are bring to the stage will forever be at the forefront of what they do, but the world is now a different place. Paranoia isolates and harder times create harsher climes. Darkness forces melancholy and only drive cuts through the noise. As Ian Curtis said "I exist on the best terms I can. The past is now part of my future. The present is well out of hand."
DHP presents All We Are on Tuesday, 19 October, 2021 – The Louisiana, Bristol.
Show starts at 7:30pm.
Line Up