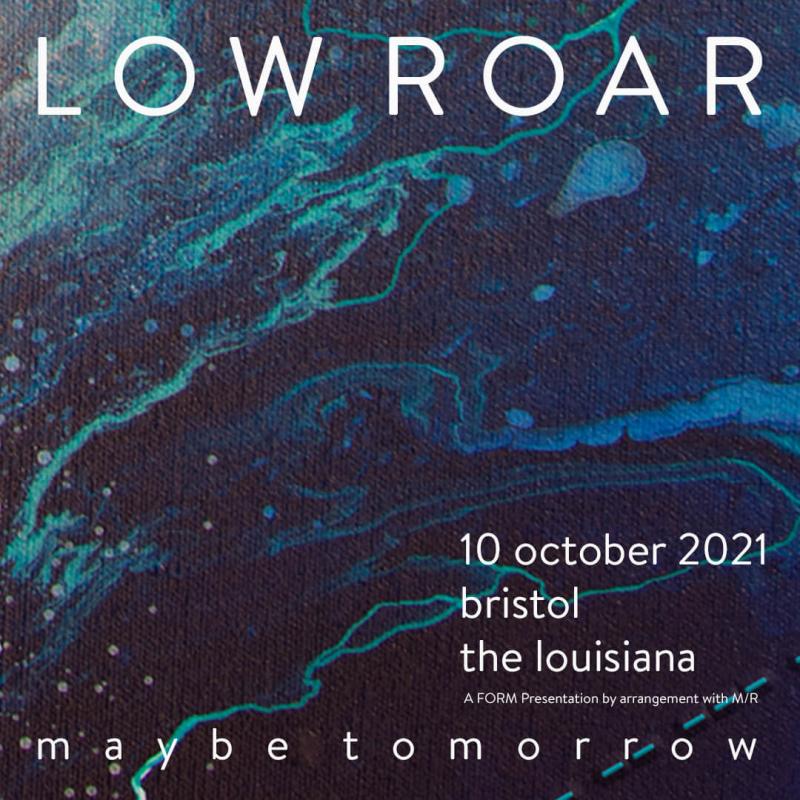 Low Roar - POSTPONED
The Louisiana, Bristol, GB
Sunday, 10 October, 2021
7:30pm
£13 Adv
16 plus, under 18 must be accompanied by a responsible adult.
Get Tickets
Form presents: Low Roar - POSTPONED @ The Louisiana Bristol
THIS SHOW HAS BEEN POSTPONED. NEW DATE TBC. ALL TICKETS WILL REMAIN VALID.
Ryan Karazija is an artist-traveler. However, his journey through life and music is not justabout himself. It is also for the listeners who find in Low Roar's music the path they want tofollow, or a place that they have been looking for a long time.A journey that never ends
Low Roar re-painted. "maybe tomorrow" is one of the most expressive items in Low Roar's discography.This album is an autonomous story, adding completely new colors to the color palette usedso far by Ryan Karazija. It's an album that consumes the listener and requires him to "getinto the story" completely - if we do, we will find what was deeply hidden within ourselves,but we weren't able to reach on our own.
Show starts at 7:30pm.
Line Up