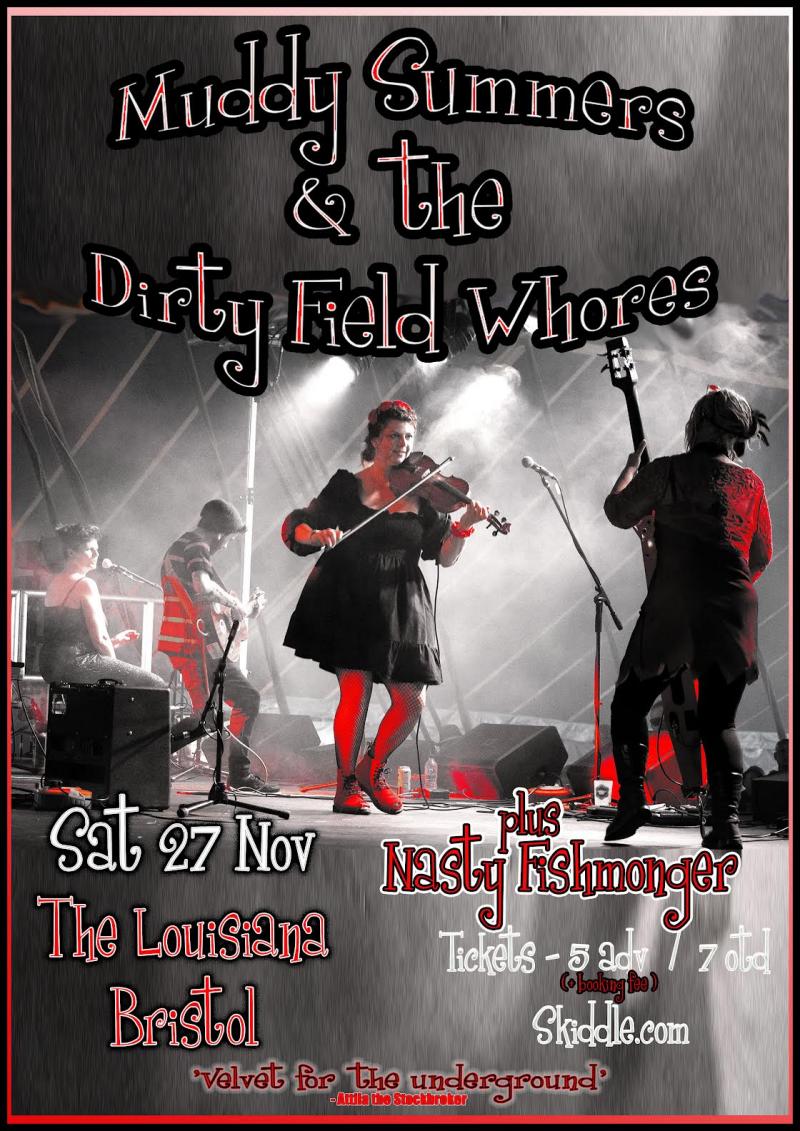 CANCELLED - muddy summers & the DFWS
The Louisiana, Bristol, GB
Saturday, 27 November, 2021
8:00pm
£5adv
16 plus, under 18 must be accompanied by a responsible adult.
Get Tickets
The Louisiana presents: CANCELLED - muddy summers & the DFWS @ The Louisiana Bristol
Due to unforseen circumstances, this show has been cancelled.
Muddy Summers and the Dirty Field Whores are a radical feistyfolkpunkswingpop who have predominantly performed on the UK festival circuit for the last 10 years..
Described as 'a musical melange that draws in left-bank swing, Balkan gypsy dreamscape, jazz waltz fusion and cowgirl reggae-hop all bound together with sentient political verse with a razor edge that feels no need to growl before it bites', and fronted by the irrepressible Gail Something Else, they bring catchy rhythms and urgent poetry, sweet and mournful fiddle, impudent guitar, beautiful harmonies, bouncing double bass and a driving cajon, firing out an unapologetic big two-fingered salute to patriarchy, monarchy, 'normality', arbitrary inequality and to every 'ism' and 'ist' you could care to list, often with a big dollop of humour thrown on top for good measure.
 'Velvet for the underground, all glided, and sometimes thrashed along on a folky-punky magic carpet of magnificence.' - Attila the Stockbroker
 'Beautiful, quirky and humorous lyrics about life's little challenges in a must-see live show.' – Andrew Marston, BBC Introducing
 Plus guests - Bristol-based crusty folk-punk trio Nasty Fishmonger
Show starts at 8:00pm.
Line Up
CANCELLED - muddy summers & the DFWS