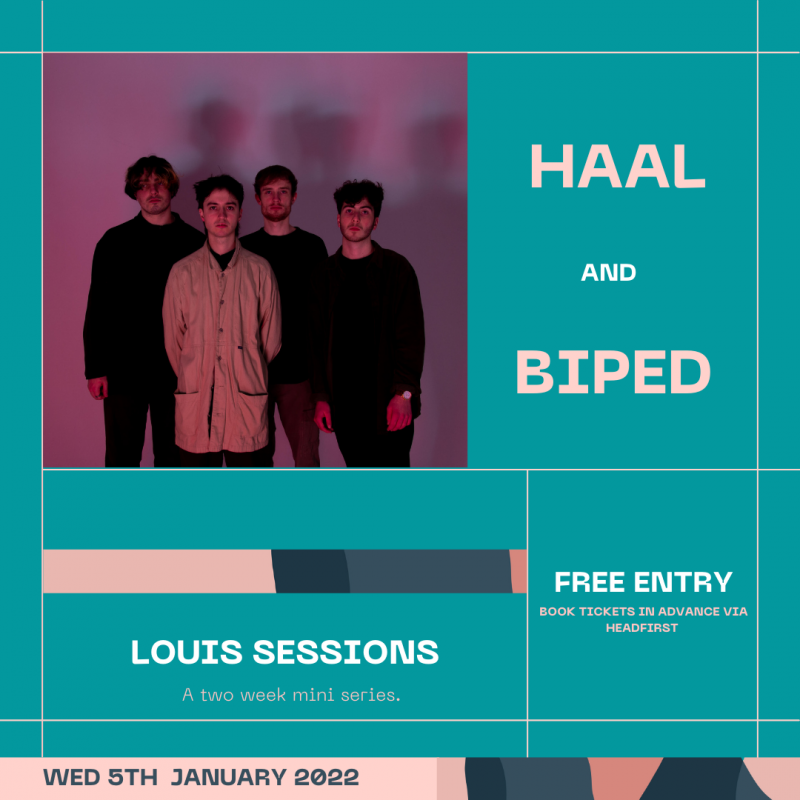 Louis Sessions - HAAL + Biped
The Louisiana, Bristol, GB
Wednesday, 5 January, 2022
8:00pm
FREE
16 plus, under 18 must be accompanied by a responsible adult.
Get Tickets
The Louisiana presents: Louis Sessions - HAAL + Biped @ The Louisiana Bristol
Louis Sessions! A series of nine FREE shows held at The Louisiana during January 2022. The series aims to showcase some of the amazing acts Bristol has to offer.
HAAL - Echoing and building upon the crunchy, highly dynamic post-rock sounds of the late '90s and early '00s, HAAL is a project wherein the music and visuals are intended to be taken as one complete piece.
Injecting a flair for motorik rhythms and hypnotic riffs with sudden explosions of noise and power, HAAL promises a commanding, immersive show in which the audience is quickly locked into the rules of the band's world."
BIPED - BIPED is chaos, clarity, discomfort and familiarity. Based in Bristol, their work across diverse disciplines and genres collages the everyday with the ethereal. BIPED bridges shared humanity and uncomfortable provocations, building doors to new meaning; the ape in the armpit of everything.
THIS IS A FREE EVENT - RESERVE TICKETS VIA HEADFIRST NOW!
Show starts at 8:00pm.
Line Up
Louis Sessions - HAAL + Biped