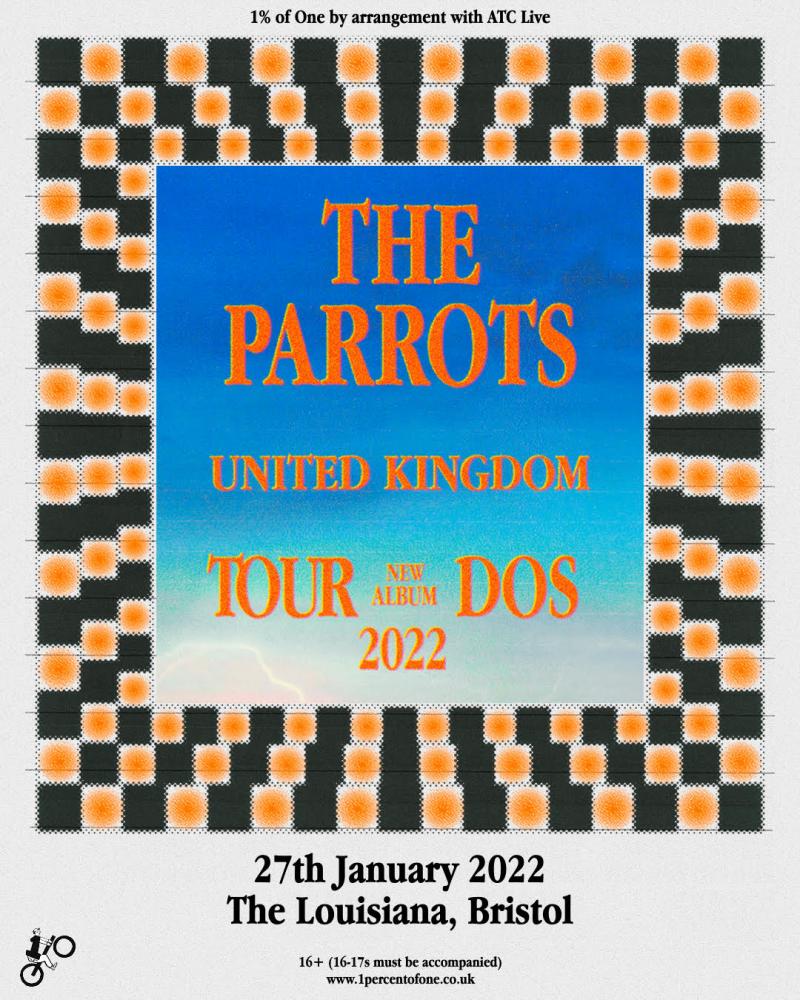 The Parrots
The Louisiana, Bristol, GB
Thursday, 27 January, 2022
7:30pm
£10 Adv
16 plus, under 18 must be accompanied by a responsible adult.
Get Tickets
1% of one presents: The Parrots @ The Louisiana Bristol
Hailing from Madrid rock 'n' roll duo,  The Parrots.
Rolling in on an unbreakable motorik groove, The Parrots second album – Dos – starts very much on the front foot. You Work All Day And Then You Die is a bold statement of intent, a signpost at the side of the road that tells you straight about the futility of our modern lives spent chained to the work station. As the chant-along chorus goes, "It's hard to find some peace of mind", it feels like a reflection of the ethos behind Dos and The Parrots themselves and a reaction to the last year and half on planet Earth.
From You Work All Day And Then You Die's relentless pulse to closer Romance's end of the night celebration of friendship and survival, Dos is an all consuming, life-affirming joyous noise. Where The Parrots debut – Los Niños Sin Miedo – howled and rattled like the garage bands that had inspired the band in their formative years in Madrid, Dos was conceived by Diego Garcia (guitar, vocals) and Alex de Lucas (bass) as a chance to showcase wider ambitions. That desire to expand the band's sound led them to working with producer Tom Furse from The Horrors.
Show starts at 7:30pm.
Line Up