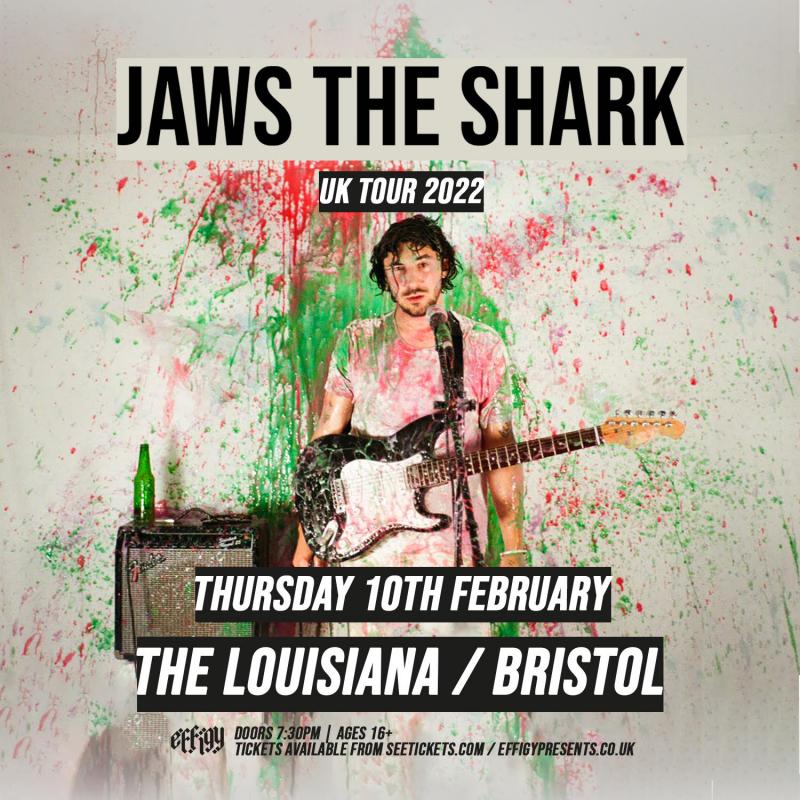 Jaws The Shark
The Louisiana, Bristol, GB
Thursday, 10 February, 2022
7:30pm

16 plus, under 18 must be accompanied by a responsible adult.
Get Tickets
Effigy Presents: : Jaws The Shark @ The Louisiana Bristol
Jaws The Shark is the solo project of Olly Bailey. Having spent a number of years on the road, touring as a Tour Manager with various UK based artists, 2020 was the year that Bailey decided it was time to go it alone and create a project of his own. Formed during the first UK national lockdown, the idea of Jaws The Shark was conceived due to a mixture of frustration and boredom.
Bailey says 'I had been working non-stop for the past 4/5 years, constantly being away from home and on the road, with not a lot of time for myself, or to indulge in any personal projects. When the lockdown happened, my entire schedule for the year got pulled from under me, which free'd up all of this time to finally be able to start writing and recording again'.
Show starts at 7:30pm.
Line Up