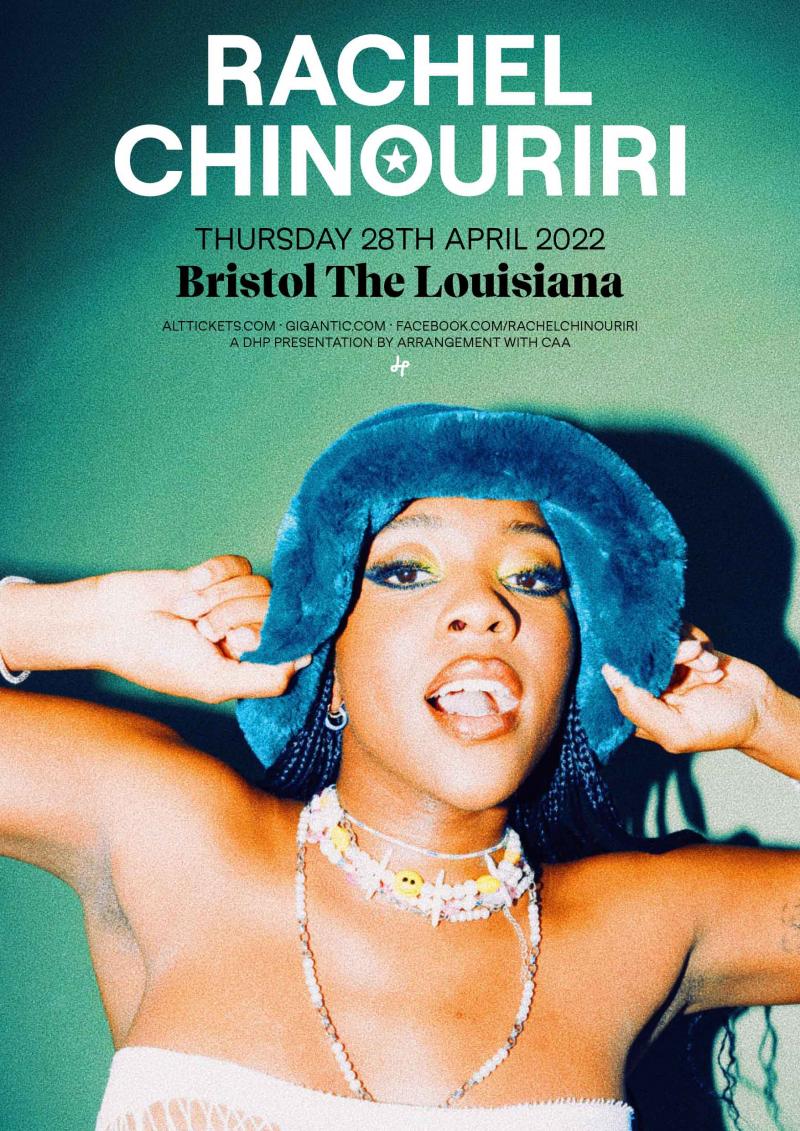 Rachel Chinouriri
The Louisiana, Bristol, GB
Thursday, 28 April, 2022
7:30pm
£10 Adv
16 plus, under 18 must be accompanied by a responsible adult.
Get Tickets
DHP presents: Rachel Chinouriri @ The Louisiana Bristol
Rachel Chinouriri is a singer/songwriter from Croydon, her family moved to the UK from Zimbabwe not long before she was born. Rachel's traditional African upbringing led to curiosity about her British cultural surroundings, and as a teenager she fell in love with acts such as Daughter and Lily Allen as well as the developing London Hip-Hop and R&B scene. Rachel's ambition blossomed early and at the age of 17, she wrote and recorded a number of tracks on her mum's laptop using a £20 microphone and dropped them on Soundcloud. 
2018 saw her continue to develop her style, with one of these raw demos 'So My Darling' being realised fully in the studio and released as a single at the end of the year. It has since featured in publications such as Nowness, DIY and CLASH. The video for 'So My Darling', which Rachel made herself, featured webcam footage and voice-notes of her friends who she asked to open up and be expressive, talk about their love and loss, who they miss and who means a lot to them. Guy Unger Hamilton of Alt-J picked the track to play on Radio 1 in an interview with Huw Stephens, Gus called the song "Really beautiful and really personal" and mentioned he had "been listening to it really, on repeat".
Show starts at 7:30pm.
Line Up