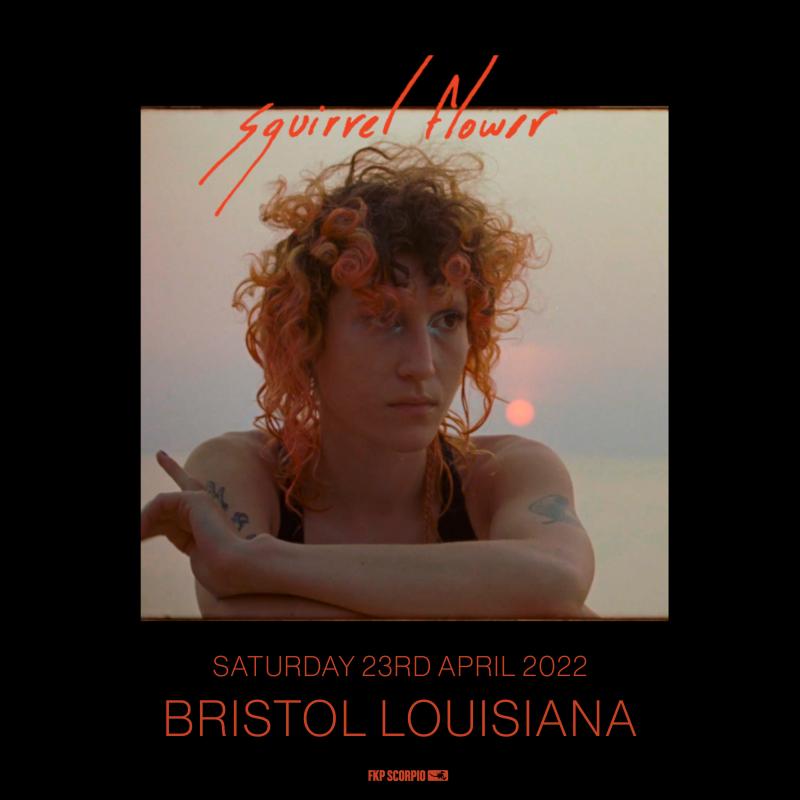 Squirrel Flower
The Louisiana, Bristol, GB
Saturday, 23 April, 2022
7:30pm
£12adv
16 plus, under 18 must be accompanied by a responsible adult.
Get Tickets
FKP Scorpio presents: Squirrel Flower @ The Louisiana Bristol
Squirrel Flower's heart-rending sophomore album Planet (i), following her 2020 debut I Was Born Swimming, is exactly that. A singular planet, a world entirely of artist Ella Williams' making. The title came first to her as a joke: it's her made-up name for the new planet people will inevitably settle and destroy after leaving Earth, as well as the universe imagined within her music. "Planet (i) is my body and mind," Williams says, "and it's the physical and emotional world of our planet. It's both." 
Buoyed by her steadfast vision and propelled by her burning comet of a voice, the record is a love letter to disaster in every form imaginable. Tornadoes, flooding, gaslighting assholes, cars on fire—these songs fully embrace a planet in ruin. 
As Williams rides from melancholy to jubilance to complete emotional devastation over the course of twelve songs, she carves out a future for herself and those she loves. Planet (i), out June 25, 2021 on Polyvinyl and Full Time Hobby, is at once a refuge, an act of self-healing, and a musical reflection of Squirrel Flower's inner and outer worlds.
Show starts at 7:30pm.
Line Up