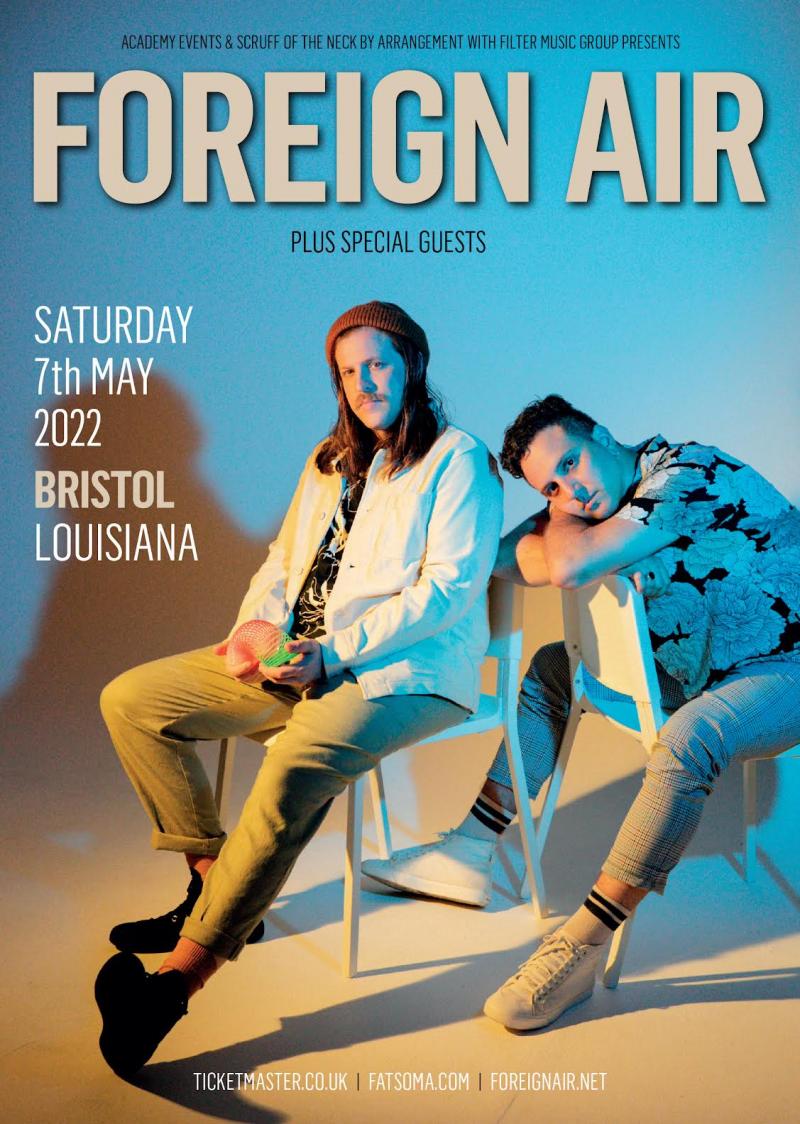 Foreign Air
The Louisiana, Bristol, GB
Saturday, 7 May, 2022
7:30pm
£12adv
16 plus, under 18 must be accompanied by a responsible adult.
Get Tickets
scruff of the Neck presents: Foreign Air @ The Louisiana Bristol
Jesse Clasen and Jacob Michael are ready to get inside of your minds. The duo call themselves Foreign Air and are a different breed of cat from all the other acts that are out there.
The entire catalogue of music the duo have created together, including that first song "Free Animal" all the way through their most recent release "Turning", has been streamed over 50 million times on Spotify and Apple. The music has soundtracked global advertising campaigns for Samsung, Nike, Vodafone, Microsoft, Hugo Boss and many other brands in addition to television features on Showtime, ABC, TNT, Vice and Fox. While it's difficult to nail down the exact genre, Billboard Magazine calls the music "Transcendent Indie-Rock-Meets-Electronica with a penchant for forceful guitars and haunting vocals".
Show starts at 7:30pm.
Line Up