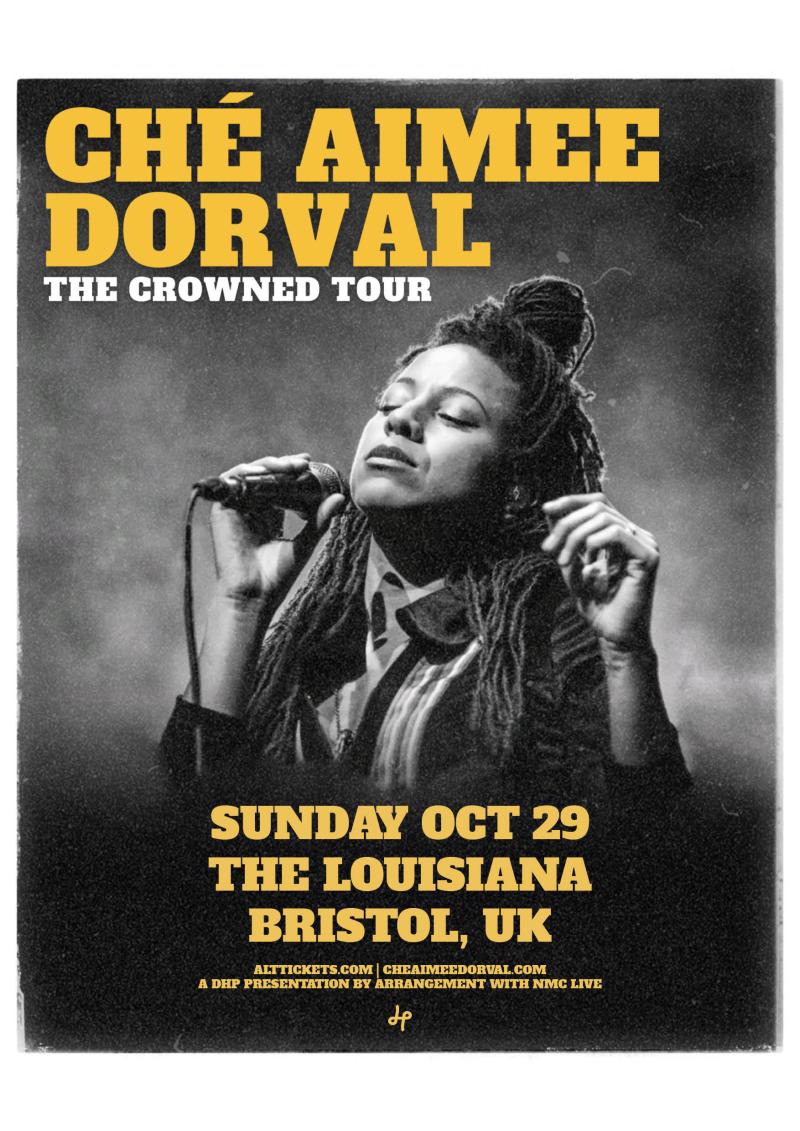 Ché Aimee Dorval
The Louisiana, Bristol, GB
Sunday, 29 October 2023
7:30pm
£12.50
16+ (under 18s to be accompanied by a responsible adult)
Get Tickets
DHP Family Presents: Ché Aimee Dorval @ The Louisiana Bristol
Ché Aimee Dorval live at The Louisiana, Bristol. Sunday, 29th October 2023
Canadian artist Ché Aimee Dorval is no stranger to bending and blending genres into her own unique style. She effortlessly mixes trip-hop, folktronica, and soul with an alt-rock swagger, perfectly packaged under a blanket of raw and magnetic vocals for which she has become known.
Ché spent her formative years playing local clubs in Vancouver and Toronto, and touring worldwide as a solo artist and with her critically acclaimed band 'Casualties of Cool,' a joint venture with Devin Townsend.
Reaching new heights of ambition, Ché Aimee Dorval's latest endeavours include a haunting duet with the late Gord Downie (The Tragically Hip), and a featured
performance on Devin Townsend's 'Lightwork,' all hailing the release of her 3rd studio album 'The Crowned'.
The Crowned shows a side to Ché seldom seen on record before. A more confident and determined thread runs through these songs, signalling the birth of a new era for Ché. 'Half of The Crowned's tracks produced by Bob Rock pre-pandemic and half of the tracks self-produced post pandemic, this album tells a story of an artist's evolution and growth.
This year saw Ché making appearances at NXNE, BreakOut West, The East Coast Music Awards, VIFF Soundoff and Rifflandia Festival and in support slots with Run the Jewels, Chromeo, Bif Naked, and Anneke van Giersbergen. Her journey continues as she gears up for a 15-date tour across the UK and EU in November 2023.
Show starts at 7:30pm.
Line Up