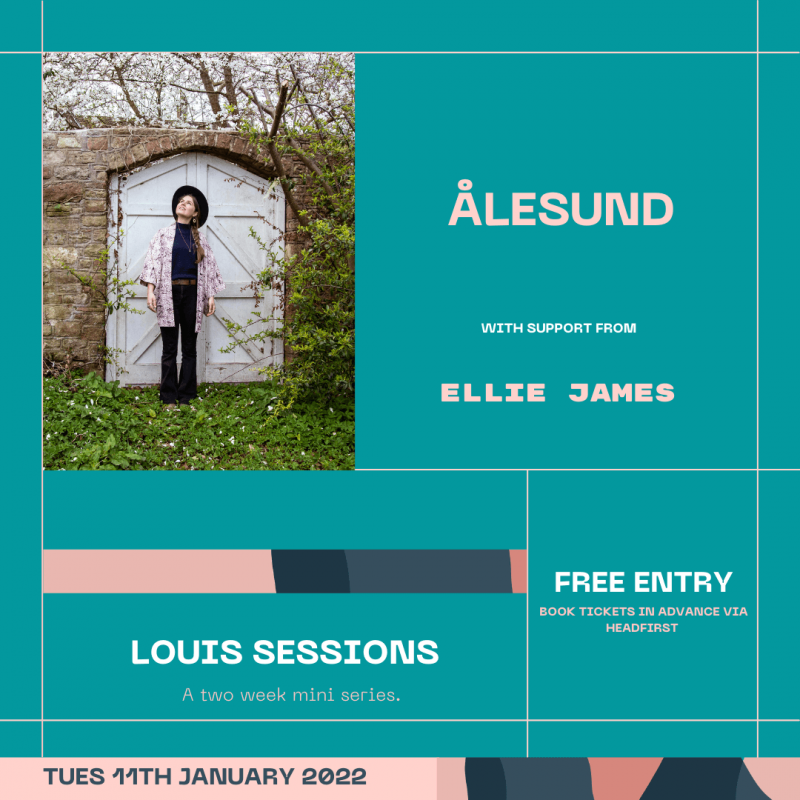 Louis Sessions - Ålesund + Ellie James
The Louisiana, Bristol, GB
Tuesday, 11 January, 2022
8:00pm
FREE
16 plus, under 18 must be accompanied by a responsible adult.
Get Tickets
The Louisiana presents: Louis Sessions - Ålesund + Ellie James @ The Louisiana Bristol
Louis Sessions! A series of nine FREE shows held at The Louisiana during January 2022. The series aims to showcase some of the amazing acts Bristol has to offer.
Ålesund - return with 'A Thread In The Dark', a follow up to 2020's 'All Hail to Your Queen'. Following the untimely curtailing of their European Tour in Spring 2020 thanks to the COVID-19 outbreak, they came back home and used the lockdown as a time to write, demo up new ideas and record a four track EP.
Throughout the EP Alba's intoxicating vocals take on totally different auras that interchange based on the musical landscapes they're placed against; soaring atmospheric synth-laden soundscapes, shimmering guitars and tantalising grooves.
Lyrically, the songs were inspired by being so still and so quiet in lockdown and being able to hear and see things that would have previously passed you by.
'The usual hustle and bustle of life can drown things out, but with everything and everyone stopping, it brought a magnificent clarity. Hearing the birds sing, watching the trees blossom, following the cycles of the full moon. Thinking more about what is real, what is important, human instincts, human interactions, the natural world and how we all work together within it', states Alba.
Imagine a London Grammar and Florence + The Machine hybrid. Got it? Now add ethereal, Nordic imagery similar to that of AURORA, and you're left with the atmospheric marvel that is Ålesund' – Darlingzine
SUPPORT FROM ELLIE JAMES!
THIS IS A FREE EVENT - RESERVE TICKETS VIA HEADFIRST NOW!
Show starts at 8:00pm.
Line Up
Louis Sessions - Ålesund + Ellie James