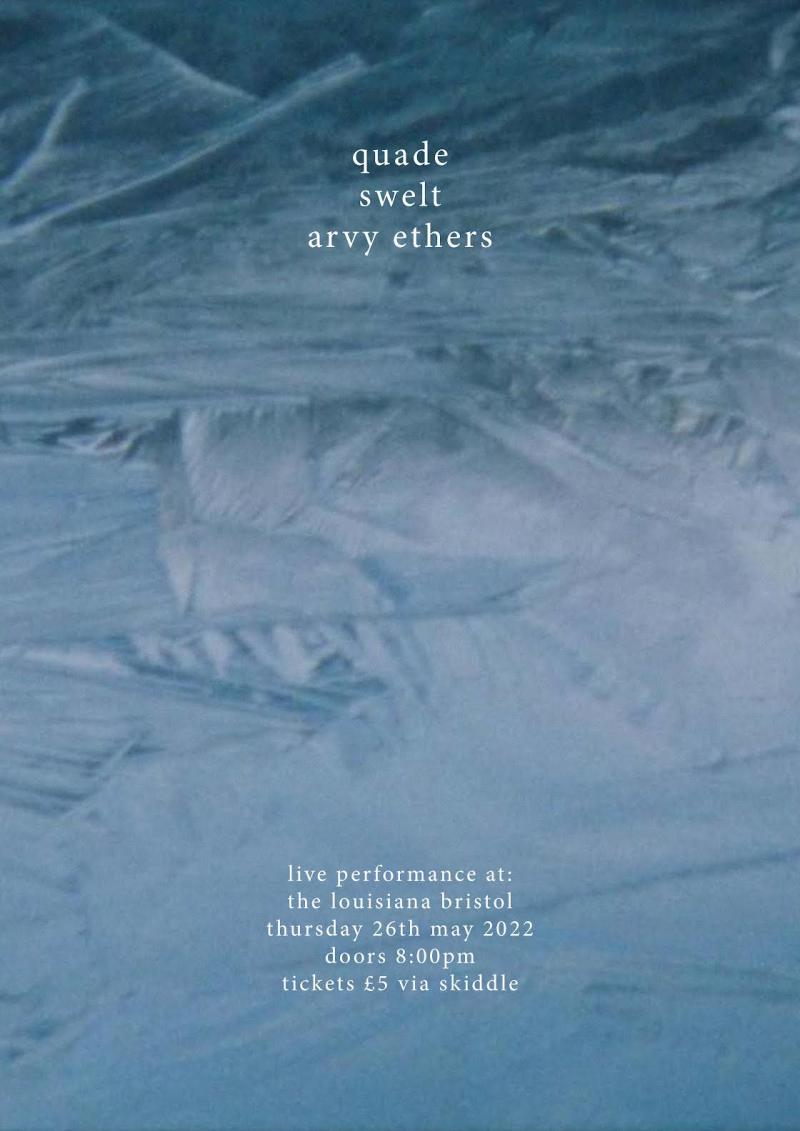 Quade + Swelt + Arvy Ethers
The Louisiana, Bristol, GB
Thursday, 26 May, 2022
8:00pm
£5 + BF
16 plus, under 18 must be accompanied by a responsible adult.
Get Tickets
The Louisiana presents : Quade + Swelt + Arvy Ethers @ The Louisiana Bristol
Quade are a new four-piece Bristol band carving an enigmatic space for themselves between experimental Post-Punk, Ambient, Folk, and Post-Rock. These influences combine to create an absorbing and unplaceable sound laced with ambiguous emotion. Quade have one principle aim: to stir something within their listeners, something primal and pertinent.
swelt are a band from Bristol, playing music that nods towards the slowcore and freak folk genres.
Support also from Arvy Ethers! 
Show starts at 8:00pm.
Line Up
Quade + Swelt + Arvy Ethers