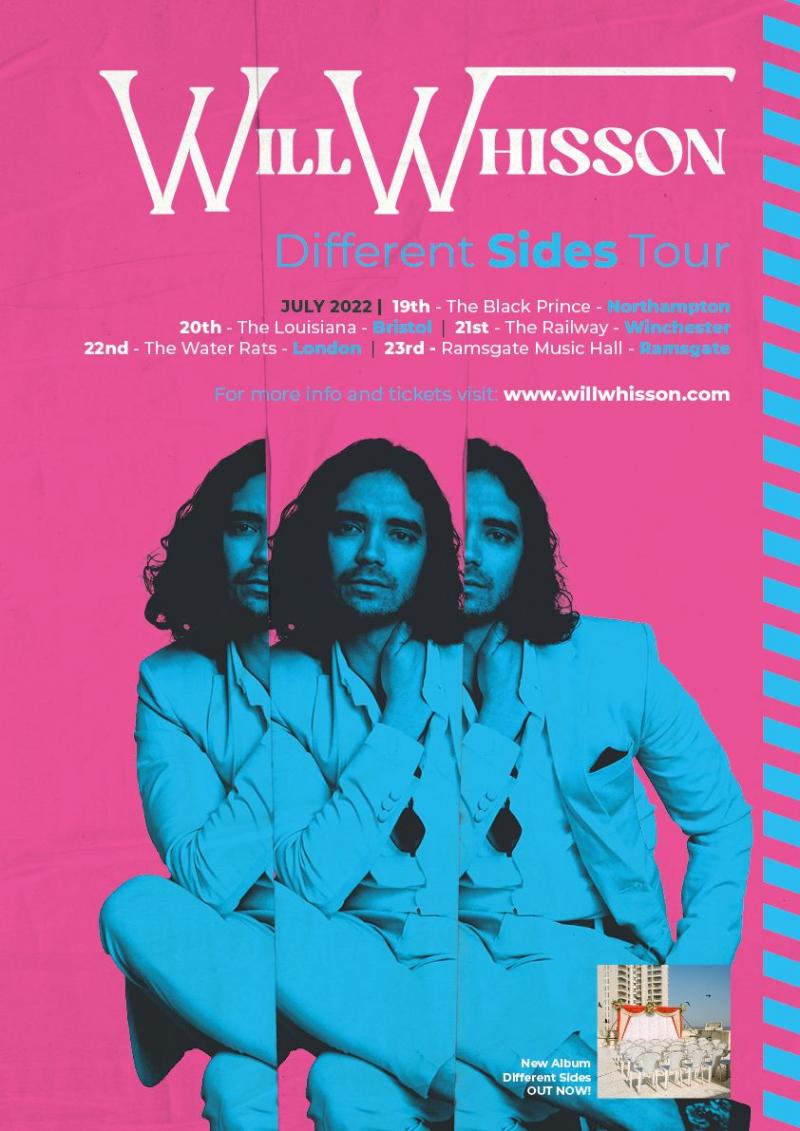 Will Whisson
The Louisiana, Bristol, GB
Wednesday, 20 July, 2022
8:00pm
£9.00
16 plus, under 18 must be accompanied by a responsible adult.
Get Tickets
The Louisiana presents : Will Whisson @ The Louisiana Bristol
Following on from the release of his debut album 'Out of The Woods' in 2019 - Will Whisson has been busy writing and recording his much anticipated sophomore album throughout the pandemic and is a testament to his friends, followers and supporters for keeping the wheels in motion via regular livestreams and support on Patreon.
The new record is a collection of romantic songs that touch upon the worst and the best aspects of love while his sound takes on a new orchestrated height with lush string sections intersecting with carefully crafted lyrics and melodies.
Backed by an exceptional band of musicians, this collection of material is Will's most ambitious body of work to date and showcases ideas that would have been impossible to foresee when he started his journey back in 2016.
It's a story that began with an acoustic guitar and a rusty old camper van in the hope of becoming a travelling musician via the route of busking on streets all over Europe. With an album and several EPs, as well as hundreds of gigs and thousands of miles under his belt, the release of his next project project is a fitting way to cap a journey that is rare and hard to match.
Show starts at 8:00pm.
Line Up