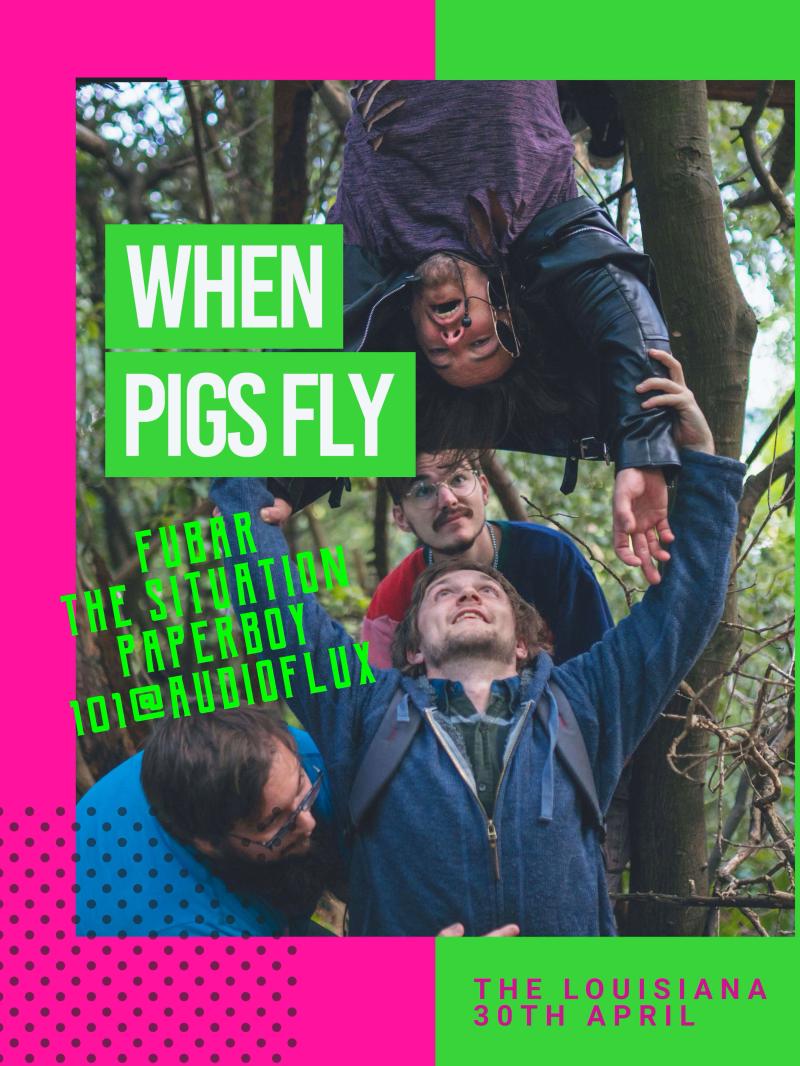 Fubar + The Situation + Paperboy + 101
The Louisiana, Bristol, GB
Sunday, 30 April 2023
7:45pm
£5 + BF
16+ (under 18s to be accompanied by a responsible adult)
Get Tickets
The Louisiana Presents: Fubar + The Situation + Paperboy + 101 @ The Louisiana Bristol
Fubar + The Situation + Paperboy + 101 live at The Louisiana, Bristol. Sunday, 30th April 2023
FUBAR: Blistering guitar, funk rock bass and a load of drums! From its conception FUBAR have been on a mission to provide you people with a good time. For fans of the Arctic Monkeys, Idles, Nirvana
https://hyperfollow.com/FUBARCOLLECTIVE
------------------
The Situation: These Rock & Roll revitalises will certainly put your head in a spin with their modern take on a classic sound. for fans of The Who, Led Zeppelin, The Beatles 
https://linktr.ee/thesituation.band
------------------
Paperboy: Although young these Lads have been proving themselves on the local circuit with their fun sound and cleaver lyrics. For fans of the Arctic Monkeys, Bob Dylan, The Strokes.
https://linktr.ee/paperboyband
------------------
101: To start the night we've got this unique artist combining Rap / Hip Hop elements with live musicians. 101's sound and passion is already giving him quite a name across Bristol. For fans of: Dead Players, A Tribe Called Quest, Slowthai.
https://www.instagram.com/101ukmusic/
Show starts at 7:45pm.
Line Up
Fubar + The Situation + Paperboy + 101