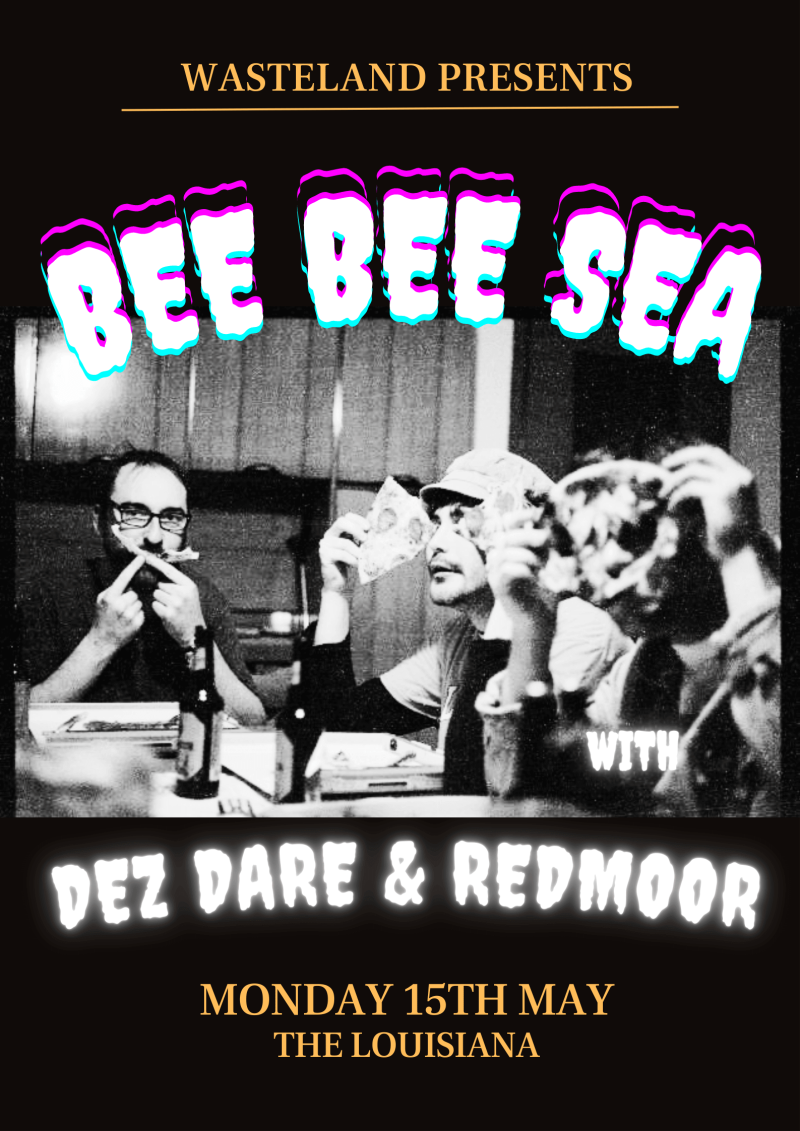 Bee Bee Sea
The Louisiana, Bristol, GB
Monday, 15 May 2023
7:00pm
£10 + BF
16+ (under 18s to be accompanied by a responsible adult)
Get Tickets
Wasteland Presents: Bee Bee Sea @ The Louisiana Bristol
Bee Bee Sea live at The Louisiana, Bristol. Monday, 15th May 2023
Plus support from Dez Dare + Redmoor
BEE BEE SEA - "When there's no good shit around you better form a band" runs their motto. It all began in 2013, in the small city of Castel Goffredo, Northern Italy, where Damiano Negrisoli (guitar, vocals), Giacomo Parisio (bass, vocals) and Andrea Onofrio (drums, vocals) conjured up a fiendish blend of greasy 60s garage rock and psychedelic madness.
DEZ DARE - " The lone fighter is something like the punkey-grungey and above all a few years younger version of Bevis Frond, offering fuzzy psychedelic noise rock on Ulysses Trash" OX FANZINE
REDMOOR - Alternative world music where psychedelia is obviously the main vessel. They contaminate the songs with diverse rhythms and instruments, with a corner of their heart looking at the concrete music and probably the centre of it that beats with the Kraut.
Show starts at 7:00pm.
Line Up