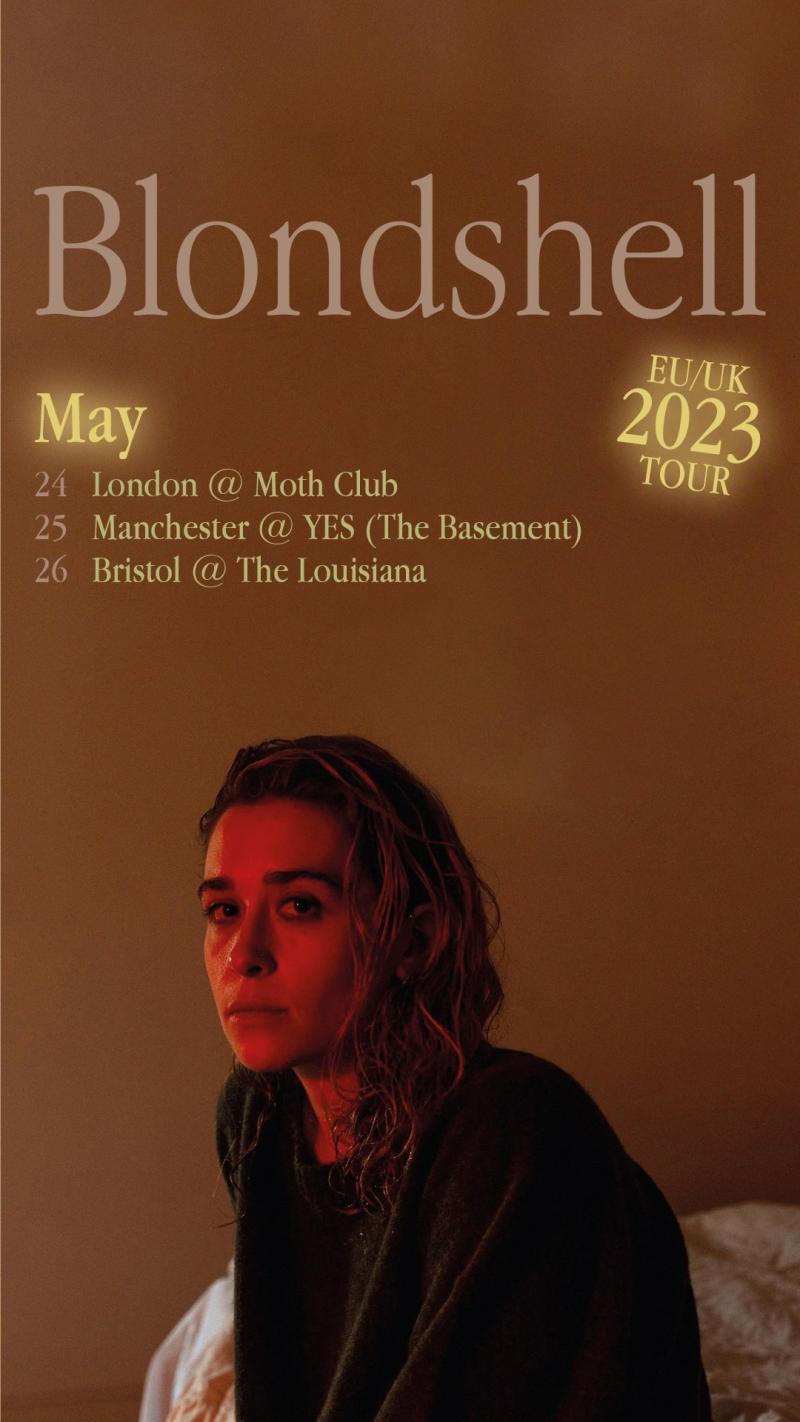 Blondshell
The Louisiana, Bristol, GB
Friday, 26 May 2023
8pm
£12 + BF
16+ (under 18s to be accompanied by a responsible adult)
Get Tickets
Metropolis Music Presents: Blondshell @ The Louisiana Bristol
Blondshell play live at The Louisiana, Bristol. Friday, 26th May 2023
+ Special Guests
Blondshell is the angriest, clearest, and most vulnerable side of LA-based singer/songwriter Sabrina Teitelbaum. Blondshell is a woman who knows where her wounds are and instead of looking away, she studies them, cleans them, and sews them back up.
Growing up in the early 2000s, in a chaotic New York City household, Teitelbaum sought comfort in the music of legends like Patti Smith, Joy Division, and the Velvet Underground. In a fingerless gloves phase, she found Imogen Heap and Elliott Smith, singing their songs at open mic nights around Manhattan. She discovered her sexuality around this time and found confidence in her queeridentity while walking around the Lower East Side, listening to Tracy Chapman and Sophie B. Hawkins.
Teitelbaum quickly learned to tell her own stories through songwriting and found relief in confessional lyricism - equal parts devastating and droll, sexy and tempestuous, yet always deeply relatable. It took her some time and a previous project to find her sound, but she has always clung to uncompromising truth in music, having honed her technique with producer Yves Rothman.
Over wailing guitars and a masterful sense of melody, Blondshell sings about getting saved "not by Jesus but by validation." Although her tones are predominantly dark and brooding, there is a bright sense of hope that shines through her adventurous song structures and undeniable hooks. Why else would you sing about getting saved, if not for believing that things could actually get better?
Show starts at 8pm.
Line Up