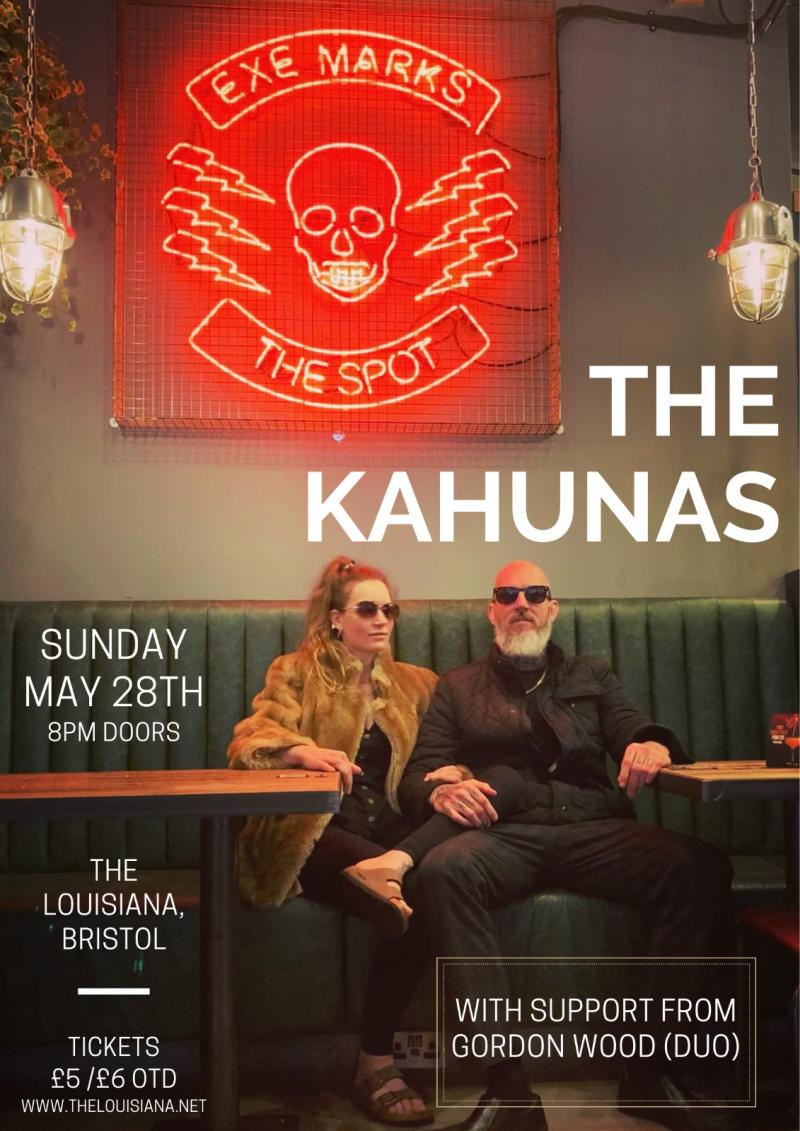 The Kahunas + Gordon Wood (duo)
The Louisiana, Bristol, GB
Sunday, 28 May 2023
8:00pm
£5 + BF
16+ (under 18s to be accompanied by a responsible adult)
Get Tickets
The Louisiana Presents: The Kahunas + Gordon Wood (duo) @ The Louisiana Bristol
The Kahunas + Gordon Wood (duo) live at The Louisiana, Bristol. Sunday 28th May 2023
Foot stomping, melodic indie folk music. The Kahunas bring a mix of violin, harmonies and a driving dance beat. The Kahunas live on the road, gigging and touring, bringing an infectious energy to the stage.
'Fantastic folk duo. Incredibly talented musicians playing their own modern, original songs with a beat that got the whole audience moving. A very rich sound from a combination of vocals, guitar, violin and base drum. If you want a live music event, get in touch with The Kahunas'. 
Peter Spreull, Concert Manager
Facebook - https://www.facebook.com/thekahunas123/
Website - https://thekahunas.net/
Spotify - https://open.spotify.com/artist/3UJ6O1JUeKJ5glflBXpdjf?si=DS8MdBHbS6ucHbJYftw8KQ
YouTube - https://youtu.be/R4DwLLKHwrc
Instagram: https://www.instagram.com/the.kahunas/
Here is also link to our latest music video Exmoor: 
Show starts at 8:00pm.
Line Up
The Kahunas + Gordon Wood (duo)