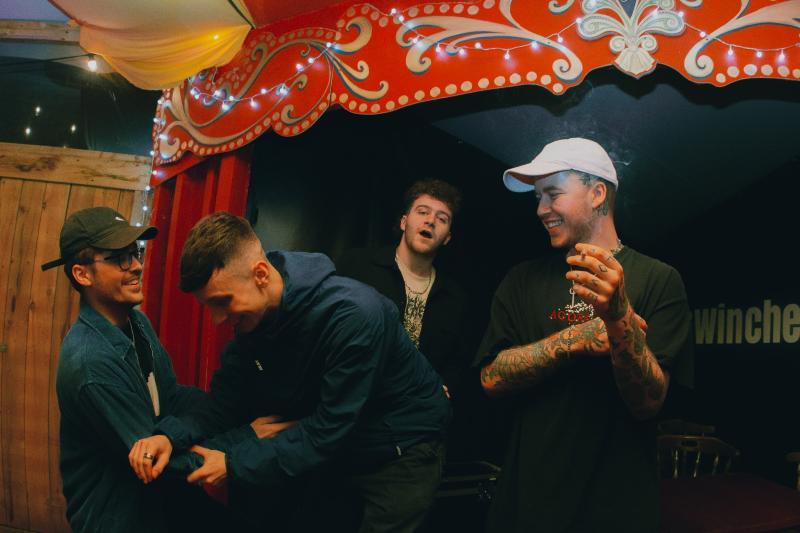 Carsick
The Louisiana, Bristol, GB
Saturday, 30 September 2023
7:30pm
£10 + BF
16+ (under 18s to be accompanied by a responsible adult)
Get Tickets
Crosstown Concerts Presents: Carsick @ The Louisiana Bristol
Carsick live at The Louisiana, Bristol. Saturday, 30th September 2023
CARSICK are a band formed over pints in a small English pub in late 2021. Stylistically, they take influence from a range of different artists and genres – from indie rock to post-punk to hip-hop with electronic elements – but their tongue-in-cheek lyrical approach directly tackles the trials and tribulations of life as a young adult, and especially the drinking culture which dominates the band's demographic. Their energetic and unpredictable live shows match that theme: this is music about living for the weekend; about the desperate chaos of small-town nightlife and about forgetting what happened last night. After dropping three high-energy singles in 2022 and amassing an ever-growing cult following, the band are now signed to the legendary Alcopop! Records and are set to release their debut EP 'Drunk Hymns' on 30th June 2023.
Press Quotes: 
"These guys have fully, fully, just absolutely exploded my brain with their first tune and I love it." - James Threlfall, BBC Introducing in the West
"I'm obsessed with this... if you're into Slowthai this is for you." - Gemma Bradley, BBC Radio 1
"What a great band... 'Muzzle' is a memorable slice of life in the raw." - Tom Robinson, BBC Radio 6 Music
"That's nice, that's a little earworm... Big fan of that." - Isaac Holman (Slaves/Baby Dave), Bangers and Trash Radio
"Trust me, I've heard worse." - John the security guard, The Rockhouse, Andover
Video Links: https://www.youtube.com/watch?v=pEJrdWCV0Fw (Runner Music Video)
Audio Links: Soundcloud / Spotify / YouTube 
Show starts at 7:30pm.
Line Up