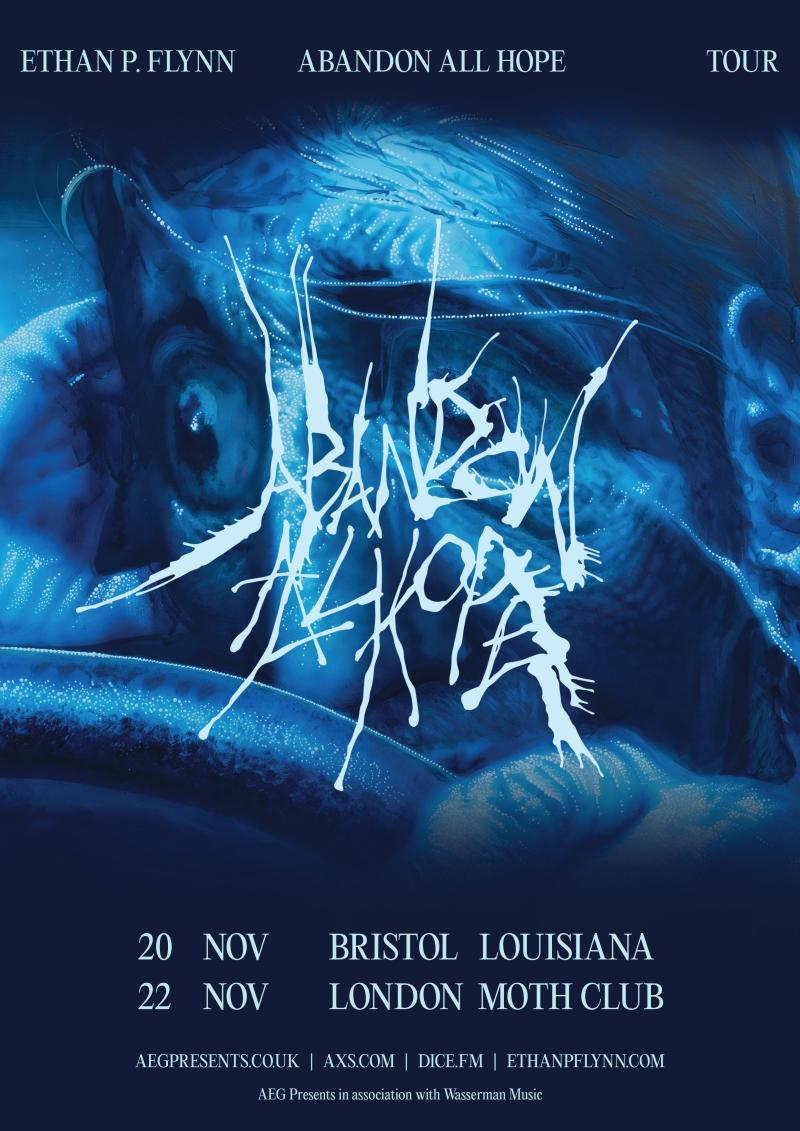 Ethan P. Flynn
The Louisiana, Bristol, GB
Monday, 20 November 2023
7:30pm
£10 + BF
16+ (under 18s to be accompanied by a responsible adult)
Get Tickets
AEG Presents: Ethan P. Flynn @ The Louisiana Bristol
Ethan P. Flynn live at The Louisiana, Bristol. Monday, 20th November 2023. 
Ethan P. Flynn is a man out of time. A classic artist out of step with the contemporary music industry, but deeply embedded in the culture. A risk-taking, instinctive musician, Ethan exists and succeeds outside of conventions. Partly fact, partly fiction, a walking contradiction, Ethan is a sophisticated storyteller.
The 24 year old mastermind, is already a small handful of releases in, each one greatly expanding his musical ambitions. Ethan plays with ideas in songs where fear, anxiety, hope and resilience all churn together. A world that is sophisticated and direct and often heartbreakingly so. His fragile vocal the perfect counterpoint to his sprawling, intricately arranged songwriting and production. Having worked as a producer, songwriter, and collaborator with a host of familiar names including David Byrne, FKA Twigs, Jockstrap, Vegyn and Black Country, New Road, Flynn is now ready to take centre stage.
Ethan P. Flynn's forthcoming debut album ''Abandon All Hope is an enriching eight-track album that exhibits the young artist's captivating storytelling, eclectic productions, and idiosyncratic voice whilst recalling classic songwriters like Neil Young, Elliott Smith and Randy Newman to explore feelings of
longing and losing power to hope in situations of relationships, love, navigating anxiety, and the coming of age in the 21st century.
Out on 6 October via Young, Abandon All Hope places Ethan P. Flynn into the spotlight he deserves:
https://ethanpflynn.com/
Show starts at 7:30pm.
Line Up