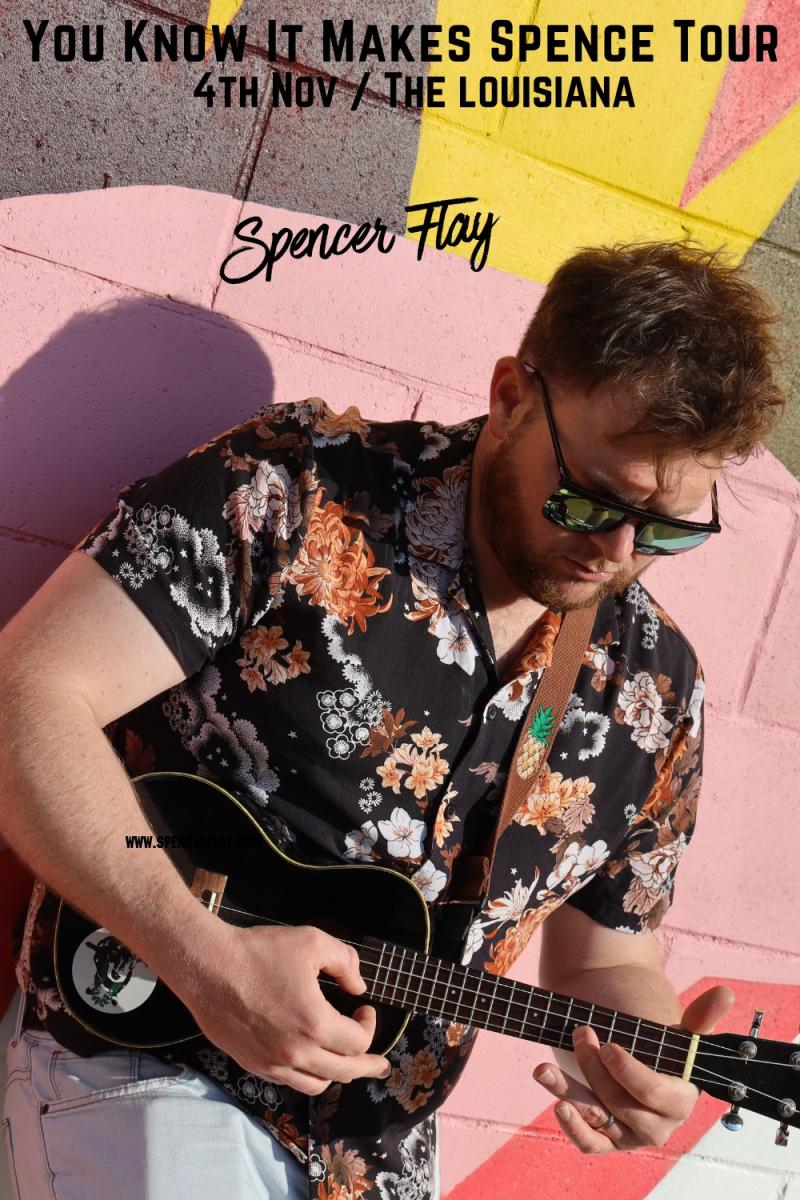 Spencer Flay
The Louisiana, Bristol, GB
Saturday, 4 November 2023
7:30pm
£10 + BF
16+ (under 18s to be accompanied by a responsible adult)
Get Tickets
ADS Records Presents: Spencer Flay @ The Louisiana Bristol
Spencer Flay live at The Louisiana, Bristol. Saturday, 4th November 2023
Tickets £10 from ADSRecords. Kicking off his "You Know It Makes Spence" tour, Spencer Flay brings his dance uke, his Bristol charm and his shiny new collaboration EP to The Moon.
Spencer has made the ukulele the coolest thing on the dancefloor with his gut-punching beats and hear-twerking riffs. Taking a modern sound and filling every crack of it with Bristol humour and wit, he goes well beyond recreating his seminal Waves hits, mixing it with elusive B-side tracks, world-class banter and a small battery of remixed chart toppers.
Blending intricate ukulele work with dance beats and humour, it's all very Bristol. The penultimate stop on his "You Know It Makes Spence" tour (we enjoy that), Spencer's wide range of originals are mind-invading, as are his battery of remixed classics. 

More Links
Show starts at 7:30pm.
Line Up