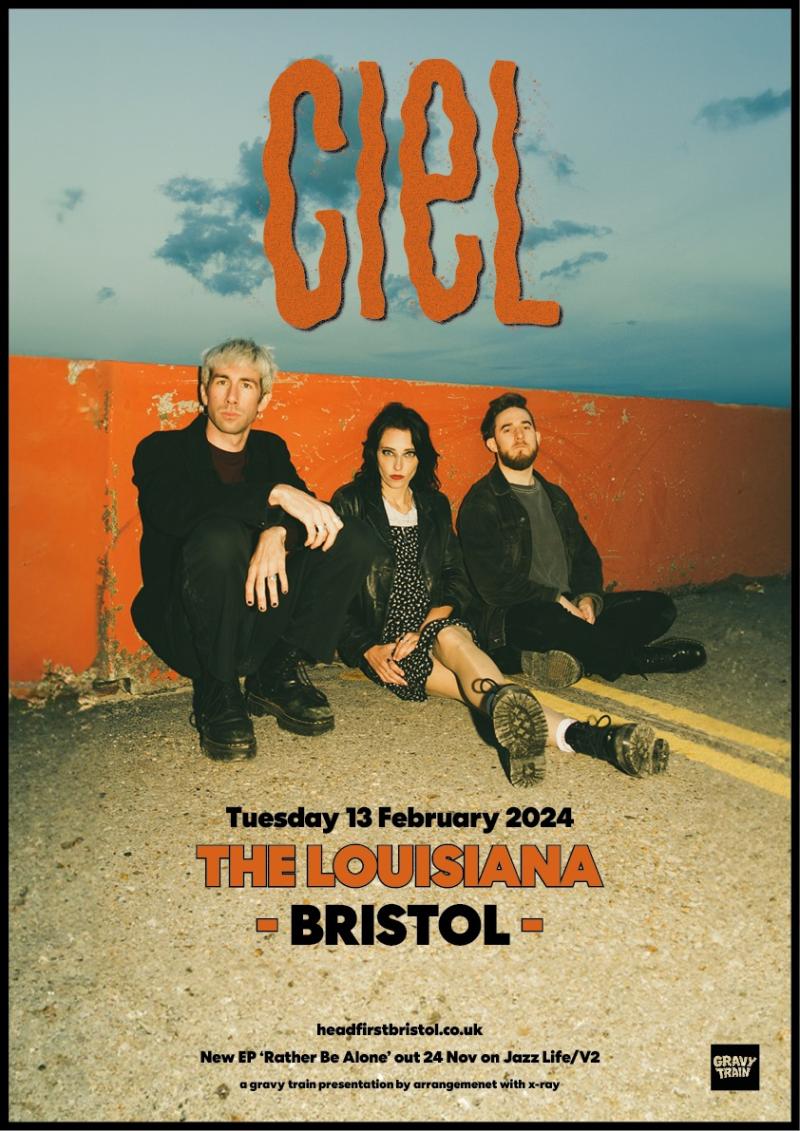 Ciel
The Louisiana, Bristol, GB
Tuesday, 13 February 2024
7:30pm
£10 + BF
16+ (under 18s to be accompanied by a responsible adult)
Get Tickets
Gravy Train Presents: Ciel @ The Louisiana Bristol
Ciel live at The Louisiana, Bristol. Tuesday, 13th February 2024
TICKETS ON SALE FRI 13 OCT AT 10AM.
━━━━━━━━━━━━━━━━━━━━━━
CIEL • www.linktr.ee/cielcielmusic
SUPPORT TBA.
━━━━━━━━━━━━━━━━━━━━━━
With members originating from The Netherlands, Spain and the UK, indie-rock three piece CIEL came together in Brighton on the South Coast of England. Drawing influence from the creative baggage of three countries' scenes - whilst not really feeling like they belong to any of them - CIEL's music has a nagging yet fresh, dark and sometimes quietly glorious quality to it. Combining their love of fuzzy indie rock, goth and shoegaze, the band's broody and gritty music is tempered by the soft, icy, but emotive melodies of singer Michelle Hindriks.
Show starts at 7:30pm.
Line Up