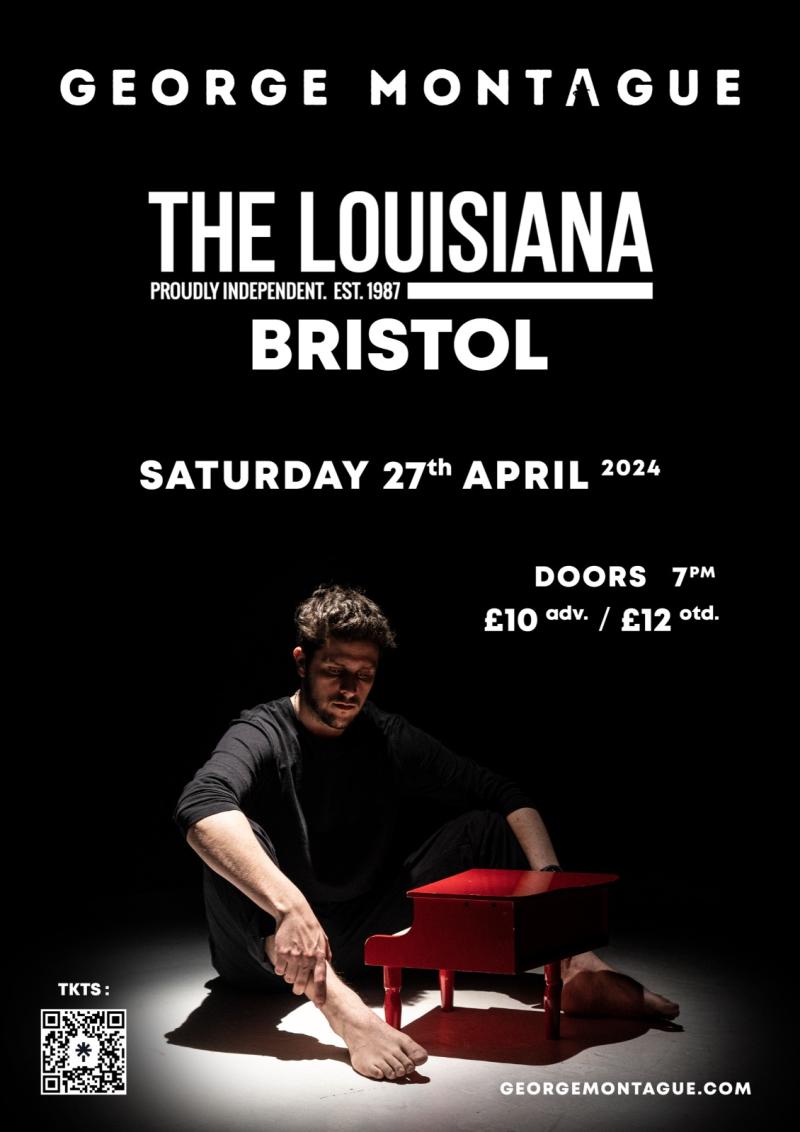 RESCHEDULE George Montague + his notsobigband
The Louisiana, Bristol, GB
Saturday, 27 April 2024
7:00pm
£10 + BF
16+ (under 18s to be accompanied by a responsible adult)
Get Tickets
The Louisiana Presents: RESCHEDULE George Montague + his notsobigband @ The Louisiana Bristol
George Montague + his notsobigband live at The Louisiana, Bristol. Saturday, 27th April 2024
Ingenious singer songwriter multi-instrumentalist George Montague is an exceptional musician with immense energy and countless contagious original songs.
Playing piano and guitar, George is known for entertaining and rousing enthusiastic audiences in uplifting song with his versatile vocals.
Producing dynamic performances whilst standing solo, unplugged, amidst the crowd to create remarkable moments or backed by his spectacular notsobigband, George makes a point of engaging with the audience to make you feel like a song you might have never heard is instantly familiar and reverberates in your mind with storytelling through his abiding melodies.
George Montague's music is a mix of alternative pop rock, mixing jazz inflections with rock delivery. Bringing to mind the sounds and storytelling of Ben Folds, Billy Joel and Newton Faulkner, through the filter of Jason Mraz, Coldplay and OneRepublic.
The full richness of George Montague's undaunted and intelligent play with a myriad of musical textures can be experienced on both his captivating and extraordinarily ear-catching albums 'have you met George' and 'Curiouser and Curiouser George' as well as his brand new record coming soon.
"(Curiouser and Curiouser George) what a beauty it is..." Sam Bonham BBC Introducing
"Charismatic and talented pianist and songwriter… Daft Charming Original" Tom Robinson BBC 6Music
"High-octane Boundless Energy Exceptional Refreshing" Kat Orman BBC Radio
"The one man orchestra… a musical god" Lechlade Festival
Show starts at 7:00pm.
Line Up
RESCHEDULE George Montague + his notsobigband