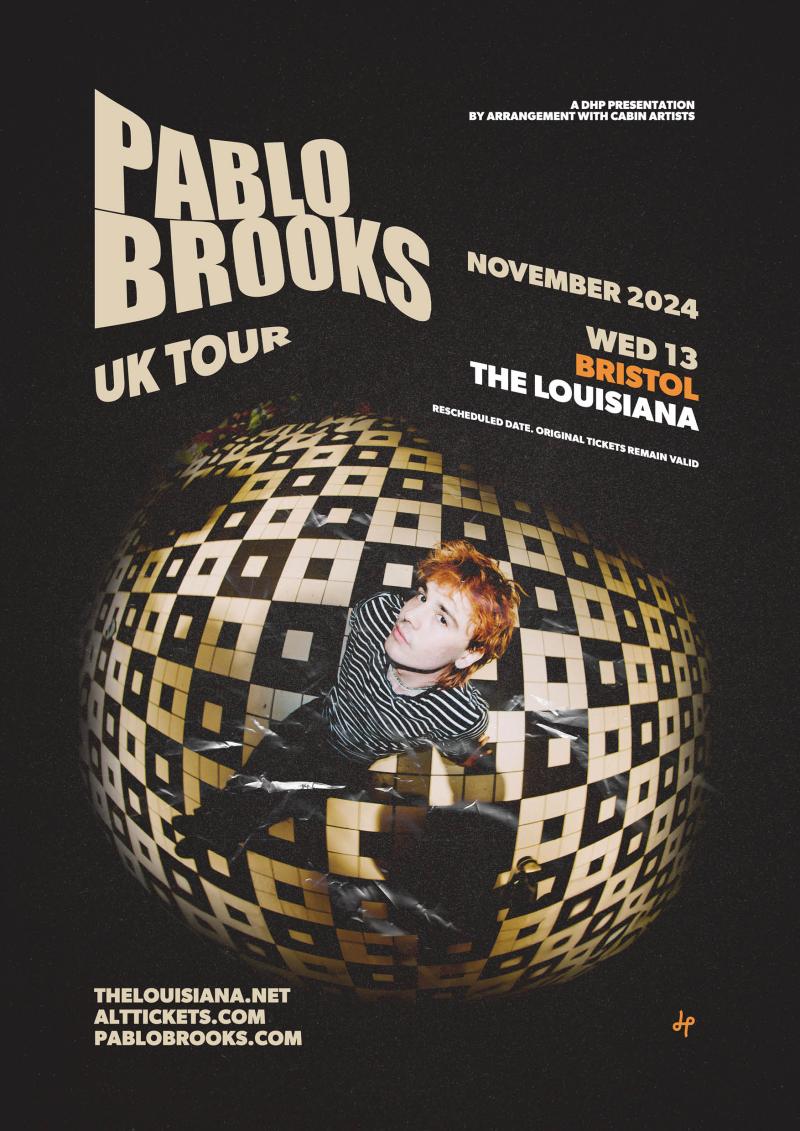 Pablo Brooks
The Louisiana, Bristol, GB
Wednesday, 13 November 2024
7:30pm
£12 + BF
16+ (under 18s to be accompanied by a responsible adult)
Get Tickets
DHP Family Presents: Pablo Brooks @ The Louisiana Bristol
Pablo Brooks live at The Louisiana, Bristol. Wednesday, 13th November 2024
Pablo Brooks from Düsseldorf, Germany played over 50 shows in the past two years with his band, most of them sold out, headlining shows all over Germany, as well as Amsterdam and Antwerp and even a first headline show in London. While his fans are lining up for his shows every night, the press and business are mostly oblivious of the young artist. "Pleaser" is his second EP, which is about the feeling of losing yourself as a 20-year oldin a major city, like Berlin, where Pablo is based at the moment. Feeling so lost, that you're secretly wishing for someone to find you.It's about relationships to lovers and friends, but more importantly the ever-so-confusing relationship with yourself as a young adult. How one experiences love and lust, desire and pleasure, anger and bitterness and self- sabotage and how these emotions change in the context of the agonising coming-of-age process.
Pablo writes  visual songs, like an 80s movie scene of a dark city, dressed in neon-fluorescent night. Most of the songs for this record were written on the subway, either on the way to the party or on the way back. A quiet place to observe, the record carries a sense of hopeless longing, for things you desperately want but know you cannot attain. This youthful chaos of emotion is wrapped inbig, round international pop bangers.
Catchy melodies meet narrative story telling about youth, loss, mental health and queerness, that are so poignantly and unsparingly taken out of the life story of teenagers and twenty somethings, that every night, the entire crowd of people in front of the stage at Pablo's shows can scream every lyric from top to bottom. And on stage there is the energetic Master of Ceremony Pablo Brooks, jumping, dancing and sweating night after night, relating just as much to these lyrics as the hundreds of young people in the crowd.
Further information:
www.pablobrooks.com
www.instagram.com/pablobrooks
www.tiktok.com/@thepablobrooks
Show starts at 7:30pm.
Line Up